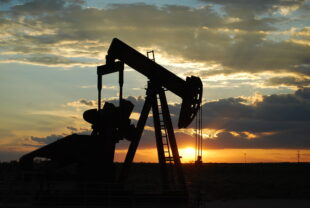 Target: Gary Gensler, Chair of the U.S. Securities and Exchange Commission
Goal: Make corporations disclose information about risks to climate and environment.
Nearly 1/3 of the planet's food crops could be destroyed in the coming years if global warming continues on its current trajectory. This latest troubling forecast represents just one more critical reason why the United States and the world must get their acts together to halt climate change. The U.S. Securities and Exchange Commission (SEC) will soon make a decision that could have a significant impact in this fight. Politics and special interests lobbying cannot stand in the way of this desperately needed action.
The issue in question involves a potential mandate for corporations—and some of the country's biggest polluters—to draft climate risk disclosure reports to shareholders and to the public. The reports would be subject to regulation and oversight by the SEC. This step is important because while many companies currently make such disclosures, only about 15 percent give these reports over to  review and regulation. The reports ideally provide solid data and research about potential risks the companies' activities pose to the environment and to climate change goals. A corporation's carbon footprint, for example, might be strongly evaluated. As it stands now, too many corporate entities are being allowed to fly under the radar and not face accountability for the detrimental impact they are having on the planet's health.
Sign the petition below to demand the SEC ensure companies are doing their part to restore environmental wellness.
PETITION LETTER:
Dear Mr. Gensler,
Corporations that acquire great wealth and power are expected to play by the rules and be transparent on issues like finance. This requirement should be no different—in fact, it should be even greater—in regards to an issue that impacts every person on Earth: climate change. Every day, a new report emerges detailing the latest predictions of dire consequences if we do not start taking better care of the planet we all call home. The corporate world must step up and accept its sizeable share of this urgent responsibility.
Please make the proposed climate risk disclosure mandates official and make rigorous scientific standards their cornerstones. These companies owe their stakeholders, their employees, their regulators, and their consumers truth and transparency.  They owe future generations lives free of the burdens of past mistakes.
Sincerely,
[Your Name Here]
Photo Credit: Paul Lowry