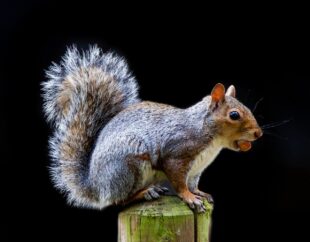 Target: George Eustice, Secretary of State for Environment, Food and Rural Affairs
Goal: Allow grey squirrels to be released back into the wild.
Wildlife rehabilitation centers across the United Kingdom receive numerous calls each year to aide grey squirrels. However, a new policy has determined that this invading species is no longer allowed to be released back into the wild once they have been properly rehabilitated. This comes as a death sentence to most grey squirrels in the country. While the new laws allow the centers to keep the animals until they die from natural causes, most centers do not have the necessary facilities to permanently keep that many. This will result in injured squirrels being left in the wild to die a horrible death or being taken in where care workers will be forced to euthanize them.
This cruel ruling must be overturned. It is not the animals' fault that they ended up as an alien in a strange country, and they should not be punished and killed for humankind's error. Sign this petition to urge the British government to allow the proper rehabilitation of all animals within its borders.
PETITION LETTER:
Dear Honourable Eustice,
I understand that grey squirrels are not a native species to your country. However, this does not give your government the right to sign their death warrant. These animals were brought over in the past by human error, and it is not the fault of the current squirrels where they live. Your recent ruling that these animals cannot be re-released into the wild following rehabilitation will force many wildlife care centers to unnecessarily euthanize the grey squirrels that come through their doors.
I urge you to reconsider this ruling and find other means of controlling the population of this foreign species.
Sincerely,
[Your Name Here]
Photo Credit: TheOtherKev