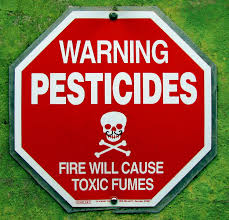 Target: Tim Glenn, CEO of Corteva Agriscience
Goal: Praise Corteva for deciding to stop producing chlorpyrifos, a dangerous pesticide linked to brain damage in children.
Chlorpyrifos, a dangerous pesticide widely used in agriculture, will no longer be produced. This is thanks to Corteva, a merger of Dow Chemical and DuPont, for agreeing to phase the product off the shelves on February 6. After a decline in demand in accordance with massive public outcry, the company came to agreement last year with California, who has banned the pesticide, to phase out the sale and end nearly all use of the product in California by the end of 2020. Before the ban, the pesticide was widely used in California on corn, soybeans, almonds, citrus, and several other crops. The state of Hawaii and the European Union have also moved to ban the chemical.
This success is a long time coming. Environmental groups, advocates, and everyday citizens have been protesting the use of chlorpyrifos for years. The harmful effects of chlorpyrifos and the many attempts to ban the chemical are highlighted in several petitions, including this petition, this one, this one, and others. Research has repeatedly linked the chemical to impaired brain development in children.
The fight is not over. Environmental groups, advocates, and those affected by the pesticide will still seek a ban given that chlorpyrifos will remain on the market through other manufacturers and sold under generic brand names. However, it is a true victory that, despite the Trump administration's recent reversal of regulatory plans to ban the pesticide, Corteva, the biggest player in the game, will no longer be producing it. We are likely to continue seeing a rapid decline in the use of chlorpyrifos.
Andrew Kimbrell, executive director of Center for Food Safety, said "Corteva's decision to terminate the production of chlorpyrifos shows that grassroots campaigns and state-level victories can have far reaching impacts." Sign below to applaud Corteva for ceasing to produce chlorpyrifos and encourage them to continue placing health over profits.
PETITION LETTER:
Dear Mr. Glenn,
I applaud you for considering the pleas of the many environmental groups, advocates and everyday citizens who have worked to keep chlorpyrifos off the market. Your decision to stop producing this chemical shows that you care about the health and well-being of children. This decision will directly prevent brain damage in children and encourage the proper development of our country's youth.
Your decision is greatly appreciated, and we urge you to continue putting the health of children before industry. Thank you for ceasing to produce chlorpyrifos.
Sincerely,
[Your Name Here]
Photo Credit: CGP Grey