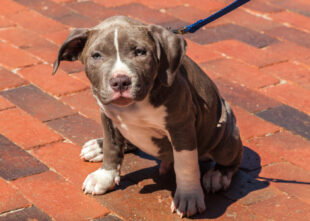 Target: John W. Mina, Sheriff of Orange County, CA
Goal: Investigate the case of a dog reportedly poisoned with Fentanyl to determine the severity of the alleged abuse.
In Irvine, California, a pit bull puppy allegedly suffered a fentanyl overdose after the owners were reportedly found with the drug in their car. After being arrested for fentanyl possession, the woman apparently claimed this was the second overdose the puppy endured. Officials had to administer a drug to reverse the alleged overdose in order to save the puppy's life. Luckily, the puppy recovered quickly and is in police custody. Now, the individuals may be charged with drug possession and animal cruelty charges.
As this innocent puppy almost lost its life due to the alleged actions of its owners, it is imperative that officials ensure justice. Demand immediate justice through the proper investigation of this horrifying case.
PETITION LETTER:
Dear Sheriff Mina,
The life of an innocent puppy was almost lost due to an alleged fentanyl overdose. Further investigation needs to go into this case so any and all evidence of animal abuse can be properly addressed. This puppy reportedly nearly lost its life twice due to overdose; thanks to officials, it did not, but further action is required. No animal should lose its life to the actions of its owner(s). To bring justice to this case, officials need to obtain as much evidence as possible, even evidence that may prove animal cruelty without directly relating to the overdose.
Animal cruelty happens on a daily basis, and to prevent it from happening further, officials need to determine all facts in the case. Please highlight the severity of animal abuse cases and bring justice to the puppy by properly addressing and investigating this tragic incident.
Sincerely,
[Your Name Here]
Photo credit: Paul VanDerWarf