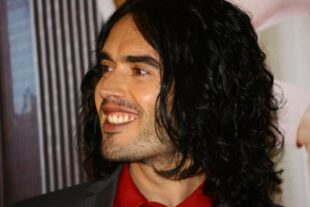 Target: Rishi Sunak, Prime Minister of the United Kingdom
Goal: Demand thorough investigation and accountability in response to recent allegations against Russell Brand.
Recent media reports have brought to light serious allegations against the well-known media personality, Russell Brand. The accusations include rape, sexual assault, and emotional abuse, allegedly occurring during a seven-year period at the height of his fame. These claims have surfaced following a joint investigation by the Sunday Times, the Times, and Channel 4 Dispatches.
It is essential to emphasize that these are allegations, and Mr. Brand has categorically denied them. Denial is, however, a standard response when serious allegations are made publicly.
"Litany of extremely egregious and aggressive attacks," Brand called it. He mentioned that the incidents had pertained to a period of his career when he was working "in the mainstream" "As I have written about extensively in my books, I was very, very promiscuous at that time," he added.
Nevertheless, it is equally vital to recognize the seriousness of the allegations and the potential impact on the lives of those involved. Rape, sexual assault, and emotional abuse are grave offences, and if proven true, they warrant significant legal consequences. Take action now.
PETITION LETTER:
Dear Mr. Sunak,
We, the undersigned, write to you with a shared concern for the recent allegations against media personality Russell Brand. These allegations, including rape, sexual assault, and emotional abuse, reportedly span a seven-year period during the height of his fame.
While it is crucial to uphold the principles of justice, including the presumption of innocence until proven guilty, it is equally important to ensure that all allegations of such serious nature are thoroughly and impartially investigated. We believe in the impartiality and competence of British law enforcement in conducting such investigations.
Our goal is not to prejudge the guilt or innocence of Mr. Brand, but to advocate for a fair and comprehensive inquiry. The reported allegations have sparked public interest and concern, and it is in the best interest of justice and the well-being of all involved parties that a thorough investigation takes place.
We call upon you to conduct a thorough and impartial investigation into the allegations against Russell Brand, ensuring that all evidence is examined meticulously.
Ensure that the investigation is conducted transparently and with due process, respecting the rights of both the accusers and the accused. If the investigation finds evidence of wrongdoing, take appropriate legal action to hold the responsible parties accountable, consistent with the laws of the United Kingdom.
We understand the importance of preserving the integrity of the legal process and respecting the rights of all individuals involved. However, we also recognize the gravity of the allegations and the need for a just and transparent response.
We urge you to uphold the principles of justice and fairness by conducting a comprehensive investigation into these allegations. By doing so, we can ensure that justice is served, and the rule of law prevails.
Sincerely,
[Your Name Here]
Photo credit: Eva Rinaldi