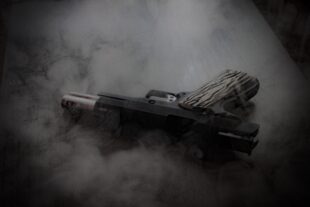 Target: Elon Musk, Twitter CEO
Goal: Take a strong stand against drugs and organized crime.
The Alliance to Counter Crime Online (ACCO) has published a new report highlighting an alarming trend. The ACCO report explicitly states that the Mexican drug cartel presence on Twitter has grown since Elon Musk dismantled the trust and safety council. The social website is turning into a menacing playground of narco groups flaunting explicit images and videos. A recent video posted by a member of Jalisco New Generation Cartel reportedly exhibits decapitated heads of rivals to the camera before being tossed into a bonfire. The video has not been flagged or removed as per the latest reports. A member of the Sinaloa cartel, Rene 'la Rana' Arzate Garcia has gone to the extent of displaying his FBI wanted poster as the profile banner.
The cartels are seemingly utilizing Twitter as their propaganda machine, for terrorizing rival groups and recruiting new members. Many of these accounts have thousands of followers, indicating their growing influence. Some of these accounts were created between 2012 and 2015 and were banned. However, these accounts of Sinaloa drug cartel members have been reinstated, revealing the support they apparently enjoy from Musk's Twitter. Besides the umbrella organization, the Sinaloa cartel, several sub-cells such as los Antrax, los Gallitos, los Chapitos, and Gente Nueva have also become active in the microblogging platform.
The ACCO report alleges that the narco activity on Twitter has proliferated since Musk acquired Twitter and sacked more than 70% of its employees. In the absence of its army of content moderators, the platform seems to be rolling into a dangerous abyss of organized crime. Besides Mexican cartels, other powerful gangs such as Comando Vermelho and Primeiro Comando da Capital of Brazil have seemingly established a strong presence on the platform. The report author, Dr. Nilda Garcia, of the political science department at the Texas A&M International University, stated that such communication outlets enable cartels to "engage in public relations strategies, gain legitimacy, incite fear, and recruit." Dr. Garcia also commented that providing such a platform facilitates criminal activities such as drug sales, human smuggling, and extortion.
It is an alarming trend that needs to stop now. Demand Twitter identify and suspend any accounts promoting Mexican drug cartels online.
PETITION LETTER:
Dear CEO Musk,
A new report by the Alliance to Counter Crime Online reveals an alarming trend on Twitter. The report accuses that since your takeover, Mexican drug cartels have established a strong presence on the microblogging platform. Cartel members are apparently openly flaunting explicit videos of decapitated heads and displaying the FBI wanted notice as the profile banner.
The report accuses Twitter of aiding organized crime in Mexico and elsewhere, allowing criminal groups to use the platform as a propaganda machine similar to a corporate organization. Cartels are seemingly utilizing the opportunity to exhibit the flamboyant narco lifestyle, recruit new people, and engage in murderous competition with rival gangs.
We demand that Twitter take immediate action to reinstate its Trust and Safety Council and ban the accounts promoting organized crime.
Sincerely,
[Your Name Here]
Photo Credit: Toxic Player