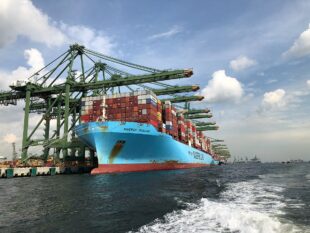 Target: Ursula von der Leyen, President of the European Commission
Goal: Allow the US to produce more goods domestically to reduce international dependence.
Tension has been building between the United States and European Union (EU). Western countries like the US have been striving for economic independence from China in an effort to produce more domestically. The increasing of production has created a significant trans-Atlantic trade dispute with accusations coming from the EU that the US may be violating free trade and fair competition laws.
President Joe Biden's "Inflation Reduction Act" aims to offer incentives to local companies in the US to do more business domestically. However, the EU claims this discriminates against companies abroad who may want to participate in contract bidding, a process to choose who to do business with. The Union's ultimate goal is for the US to work with European companies and exports just as they would at home.
Keeping production and trade in the US as much as possible is a surefire way towards a stronger economy. Job growth and a market that supports local companies is something most nations strive for. More production in the US also means more trade options in the global market. Additionally, many agree reliance on other countries is dangerous and has the potential to create monopolies. These goals set by the US should be acknowledged and supported.
Sign the petition below to urge European Commission president, Ursula von der Leyen, to work with the US towards a plan that does not slow economic growth.
PETITION LETTER:
Dear President von der Leyen,
The war in Ukraine is forcing the world to take a serious look at global trade and how conflicts can throw off multiple economies. One cannot deny the benefits of having as many domestic resources as possible to avoid relying on one or more nations too heavily. The US is striving to accomplish this through parts of President Biden's "Inflation Reduction Act," yet the European Union has offered criticism against the move towards economic independence.
Allowing the US, a major contributor to the advancement of technology, to operate more freely can expand the country's contributions to the world. For example, proposed subsidies for local production of electric vehicles and their batteries is something that benefits all countries choosing to weigh their green energy options. Giving the US a chance to execute their economic growth plan could result in these benefits and more.
Relying on countries less does not necessarily dissolve the US's trade relations with western Europe. In fact, if the US can produce more, the opportunity to share these goods naturally will follow and has the potential to drive down global pricing. Lower prices means other economies have more trade options which will facilitate their own growth while benefitting consumers.
We urge you to stop holding the US back from economic growth and encourage the country to produce more goods domestically.
Sincerely,
[Your Name Here]
Photo credit: Wzhkevin