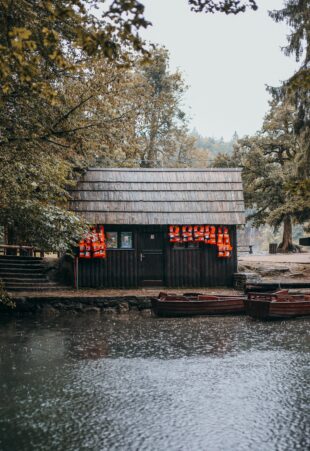 Target: Kristalina Georgieva, Managing Director of the International Monetary Fund
Goal: Ensure lower-income countries have adequate financial aid and resources to fight effects of climate change.
South Sudan, which gained independence in 2011, is the world's newest country, but now the fledgling nation is facing a more daunting legacy. The worst floods to hit the region in several decades have made South Sudan a poster child for the bleak future of climate change. Over three-quarters of a million people are impacted. The cut-off of communities has hampered the delivery of desperately needed aid supplies, increased food shortages and malnutrition, propagated the spread of diseases, and submerged local lands in oil spills.
Disproportionately, the African continent is feeling the first and worst effects of extreme weather events fueled by climate change. Yet these nations are responsible for a scant amount of the toxic emissions causing the problems. In 2009, the richest countries responsible for the lion's share of global pollution pledged a collective one billion dollars a year in climate finance to assist less advantaged nations that were paying the price for their recklessness. But year after year this pledge has been broken and the promises within it unfulfilled.
Sign the petition below to demand world leaders stop breaking their commitments and leaving millions to suffer in the process.
PETITION LETTER:
Dear Ms. Georgieva,
The Climate Finance Delivery Plan has met with a series of failures in reaching its goals. Meanwhile, the world is witnessing the effects of this inaction in real time with South Sudan as a devastating case study. Communities are marooned, people are homeless and hungry, disease is running rampant, and unforgiving floods are washing away lands and wildlife. Ironically, the communities suffering the most had almost no hand in creating this crisis.
If the nations and leadership who do bear this responsibility continue to dismiss their commitments, the world will soon be full of South Sudans. The time is not two decades, two years, or even two months in the future. The time for decisive action is now. Fulfill the one billion dollar per year pledge for climate finance and broaden this plan for the betterment of mankind and the entire world.
Sincerely,
[Your Name Here]
Photo Credit: Rachel Claire