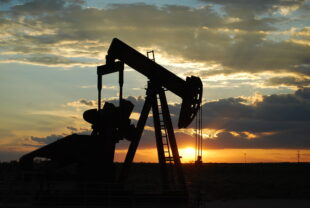 Target: Jason Nixon, Minister of Environment and Parks, Alberta
Goal: Clean up abandoned oil wells that lie inactive across the province before they become a catastrophe.
Nearly 170,000 oil wells across Alberta have been abandoned but never properly dealt with. More than half of them have not been safely closed, and the remainder have yet to be reclaimed. Many of these wells have been inactive for over a decade, and the energy sector predicts more than 6,000 more will be shut down before the end of the year.
These inactive wells have caused $245 million in outstanding property taxes. To make matters even more dire, around 10% of these wells will leak toxic substances into the surrounding soil. Damage has already been noted by many landowners, and this is just the beginning.
Sign this petition to have the government ensure these abandoned toxic death traps are cleaned up before it's too late.
PETITION LETTER:
Dear Honourable Nixon,
Over the last decade, nearly two hundred thousand oil wells have been deactivated. As many as 17,000 of these abandoned sites are in immediate danger of poisoning the surrounding soil and leaching into the groundwater. The situation is not predicted to improve, and thousands more will be shut down in the immediate future.
Besides the imminent environmental threat, landowners are left to deal with these physical blights as best they can, and they have caused $245 million in outstanding property taxes. I am disappointed that your administration has allowed the oil and gas industry the leniency to leave these oil wells idle across the province.
I urge you to ensure that all abandoned oil wells are closed and properly reclaimed.
Sincerely,
[Your Name Here]
Photo Credit: Paul Lowry