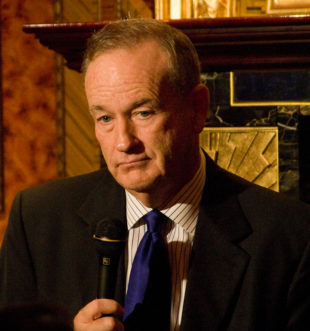 Target: Rupert Murdoch, CEO of Fox News
Goal: Approve of the necessary removal of commentator Bill O'Reilly from Fox News following allegations of sexual harassment.
Fox News political commentator Bill O'Reilly has had a long and controversial run as host of his show The O'Reilly Factor, where he has frequently espoused blatantly racist, xenophobic and sexist remarks over his 21-year career. Yet it has been his off-screen behavior that has drawn criticism in recent months, as multiple women have courageously come forward with allegations of O'Reilly's repeated sexual harassment. Following these claims, outraged voices from the public, such as from petitions like this one from ForceChange, called for advertisers to pull their support from the show.
As it so often turns out, money talks. In the weeks following this controversy, more than 50 advertisers pulled their ads from O'Reilly's top-rated show. In response, the Murdoch family, which owns the Fox Media conglomerate, has called for O'Reilly's removal in spite of a multiyear contract the host enjoyed which paid him a reported $20 million a year.
O'Reilly's run on Fox News had given the commentator a soap box where he had repeatedly made racist and other hateful remarks, such as recent denigrating remarks regarding Representative Maxine Waters. It now also appears that off-screen he had created a toxic and hostile environment for fellow female reporters. According to the accusations, O'Reilly bullied and harassed coworkers with embarrassing and lewd suggestions. O'Reilly was also accused of domestic violence against his ex-wife.
Although Fox's removal of O'Reilly has been slow coming, CEO Rupert Murdoch has done the right thing. Sign below to express your approval for O'Reilly's necessary ousting.
PETITION LETTER:
Dear Mr. Murdoch,
After accusations of sexual assault and domestic violence, including verbal attacks against a female reporter, it was clear that Bill O'Reilly had tainted Fox News and diminished the network's reputation. The move by over 50 advertisers to pull their support reflects this opinion, as companies decided to vote with their dollar and turn their backs on O'Reilly's deplorable actions.
Your removal of O'Reilly after his long and troubled history of outrageous behavior and offensive remarks comes too late to fix much of the damage he has caused, yet we, the undersigned, support your actions ensuring he will no longer be on air.
Sincerely,
[Your Name Here]
Photo Credit: Justin Hoch