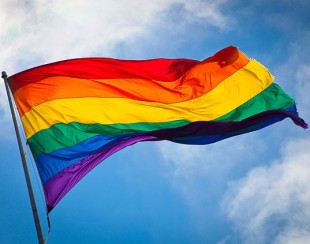 Target: The Honourable Samantha Sacramento, Minister for Tourism, Equality, Social Services and Housing, Gibraltar
Goal: Applaud legalization of same-sex marriage.
Same-sex couples have finally been granted equal rights in Gibraltar, a British Overseas Territory. A new amendment to the constitution recognizes same-sex marriage, meaning that homosexual residents of this territory will no longer be denied one of the most basic human rights.
Gibraltar is located on the Spanish coast and boasts a population of about 30,000. Equality Minister Samantha Sacramento recently announced the successful passage of the Civil Marriage Amendment Bill, which legalizes same-sex marriage and became law with unanimous support from Gibraltar's parliament. The territory joins Wales, England, and Scotland, all of which have already legalized same-sex marriage.
The fight for marriage equality is a heated issue and has been the subject of multiple ForceChange petitions, such as the ones found here, here, and here. Though the battle is far from over (fewer than two dozen countries around the globe have legalized it), every victory counts. Sign the petition below to applaud Gibraltar's government for passing this progressive piece of legislation.
PETITION LETTER:
Dear Ms. Sacramento,
I am writing to applaud your government's recent decision to legalize same-sex marriage. For far too long, loving adults in a committed relationship have been denied the right to formally recognize their relationships, but progressive legislation such as the kind recently passed in Gibraltar is helping to put an end to intolerance around the world.
The fight for marriage equality is far from over, which makes every victory extremely encouraging. Thank you for helping this amendment become a law and allowing equal rights for all couples, regardless of sexual orientation.
Sincerely,
[Your Name Here]
Photo Credit: Benson Kua