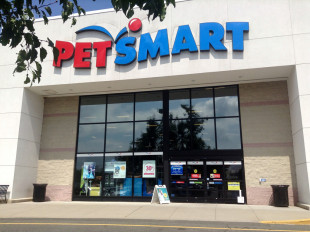 Target: Michael J. Massey, CEO of PetSmart
Goal: Thank PetSmart for ending its business relations with abusive animal mill.
An animal mill was recently investigated by the United States Department of Agriculture (USDA) where over 100 violations were discovered. Allegedly, Holmes Farm has frozen animals alive and has not provided adequate food, shelter, water, or medical care for many of the animals. In addition, the USDA found decomposing bodies on the premises.
Holmes Farm was a supplier for PetSmart, and in the wake of the investigation PetSmart remained quiet on the issue. Thankfully, after public outcry and petitions like this one at ForceChange, PetSmart announced that it will no longer be buying animals from Holmes Farm.
Sign this petition and thank PetSmart for making the smart and compassionate choice. Now, fewer animals will be subjected to the horrors of Holmes Farm.
PETITION LETTER:
Dear Mr. Massey,
Recently, a supplier of yours came under investigation by the USDA. The USDA discovered over 100 violations, along with decomposing bodies, and over 30 animals in need of medical attention.
Holmes Farm is hell on earth for animals. It is clear the animal mill has no regard for the health and well-being of these animals.
Thankfully, you decided to make the smart and compassionate choice by ending your business relations with Holmes Farm. This is great news. Now, less animals will be subjected to the abuse and neglect that occurs at Holmes Farm.
Sincerely,
[Your Name Here]
Photo credit: Mike Mozart