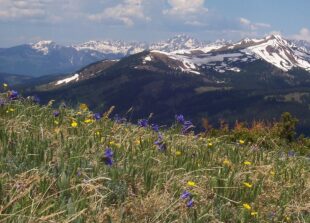 Target: Jared Polis, Governor of Colorado
Goal: Safeguard the fragile Alpine Tundra ecosystems.
Colorado's Alpine Tundra, a unique and globally significant ecosystem, stands at a critical crossroads. The profound impact of climate change and unregulated recreational activities pose imminent threats to this delicate environment. Over the years, the pristine landscape has witnessed a disturbing decline in its integrity and biodiversity.
Temperature spikes and shifting precipitation patterns, symptomatic of climate change, disrupt the Alpine Tundra's equilibrium. These changes detrimentally affect native flora and fauna, some of which exist exclusively in these high-altitude regions. Additionally, unregulated recreational activities, such as off-road vehicles and hiking, have led to soil erosion, vegetation degradation, and disturbance to wildlife.
It is of paramount importance to acknowledge that these unique ecosystems are not only biologically diverse, but also play a crucial role in water regulation for the entire region. The disruption of this balance could have far-reaching consequences for Colorado's water supply.
Sign the petition below to demand immediate, science-driven conservation efforts to protect Colorado's Alpine Tundra.
PETITION LETTER:
Dear Governor Polis,
The urgency of the situation is undeniable. The Alpine Tundra in Colorado is not merely a picturesque landscape; it is a testament to the resilience of nature in the face of adversity. However, it is now facing unprecedented challenges that demand our immediate attention and action.
The evidence of climate change's impact on this fragile ecosystem is irrefutable. To preserve the ecological integrity of the Alpine Tundra, we implore you to implement science-based conservation strategies. These should include stricter regulations on recreational activities, targeted restoration efforts, and proactive climate change mitigation measures.
We cannot stand idle as this precious ecosystem teeters on the brink of irreversible damage. The Alpine Tundra not only harbors unique biodiversity, but also plays a critical role in maintaining the ecological balance of Colorado. Our responsibility is to ensure that future generations can marvel at its grandeur and benefit from its services.
Sincerely,
[Your Name Here]
Photo Credit: John Holm