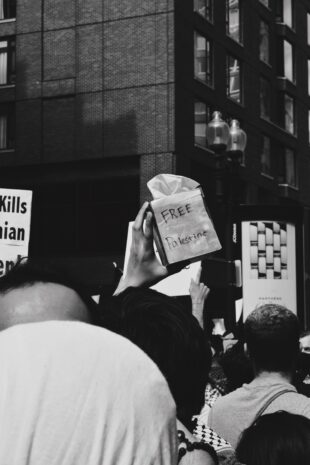 Target: Bezhalel Machlis, President and CEO of Elbit Systems
Goal: Protect civilians in the Middle East conflict.
The resolution of the Middle East conflict carries a crucial socio-political dimension in global politics. The latest UN report, presented last year by Tor Wennesland, Special Coordinator for the Middle East Peace Process, paints a grim picture of civilian casualties. Mr. Wennesland, while presenting the report, expressed alarm at the killing of Palestinian civilians by Israeli forces even when they were not an 'imminent threat to life.' Activists in the UK, from the human rights group 'Palestine Action' recently laid seize on an arms factory subsidiary to the Israeli-owned Elbit Systems. UAV Tactical Systems Ltd. manufactures drone parts that activists claim are being used to target civilians in Palestine. Elbit Systems UK has outright denied the allegations, calling them 'lies,' and denouncing the activism as 'criminal' action.
The manufacturing unit has been repeatedly zeroed in on by direct action activists in recent years. Groups stage weekly protests outside the unit, and last year, some of the brave-hearts scaled the roof of the factory to wield their banners. In other actions, people have chained themselves to factory property, adamant about not leaving the premises until their demands are met. However, Palestine Action claims that the latest action would be climactic, and they won't leave until the facility is shut down. The planned 'mass action' will involve hundreds holding hard to their demands day and night until they are successful. Activists have also claimed responsibility for incurring a loss of £280 million to Elbit in canceled contracts from the Ministry of Defense.
Elbit Systems UK has denied manufacturing the lethal Hermes drones and exporting them to Israel. However, last year a senior Israeli officer reportedly briefed Reuters that their armed drone fleet includes the Hermes manufactured by Elbit Systems Ltd. These drones can reportedly carry gravity bombs that generate no smoke or noise on the descent.
The allegations of war crimes indicate ultimate human rights violations. Take a stance against the killing of civilians and demand decommissioning of the alleged facility.
PETITION LETTER:
Dear CEO Machlis,
Elbit Systems UK has been accused of manufacturing the lethal Hermes drones designed to target civilians in Palestine. Activists have been protesting outside your Leicester drone factory (UAV Tactical Systems Ltd.) since last year demanding closure.
Elbit Systems UK have categorically denied the claims of manufacturing Hermes drones and exporting them to the Israeli military, terming the accusations as 'lies' and 'fabrication.' However, according to a recent Reuters report, last year a senior Israeli military official admitted their armed drones' fleet to consist of the Hermes.
Elbit Systems UK has termed the activism as 'deeply irresponsible,' and disruptive at a time of 'global instability.' Nevertheless, the power of unarmed protests may hold the key to solving the riddle of violence and instability.
CEO Machlis, we demand you pay heed to the protesters who plan to embark on a 'mass action' very soon.
Sincerely,
[Your Name Here]
Photo Credit: Amir Hanna