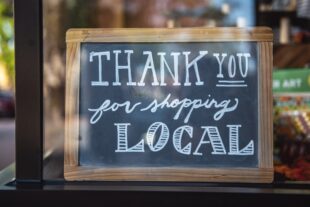 Target: Mel Stride, UK Secretary of State for Work and Pensions
Goal: Preserve real-terms benefits to alleviate poverty and keep consumer spending strong.
At a time when their economy is sliding into recession, the United Kingdom (UK) is mulling a move that would slash the income and benefits of the poorest ten percent while raising the fortunes of the wealthiest ten percent. This proposal, in line with previous cuts in the past few years, would diminish welfare benefits for the disadvantaged and disabled. Pensions could be at risk too. The lessening of benefits will pay for recent tax cuts that disproportionately favor the rich.
The personal toll of such a decision is evident, as more people sink further into poverty. But benefit slashes would have a broader impact on the consumer marketplace as well. The poor already pay a higher amount for essential goods and services in what is known as a poverty premium. And in the UK, they spend most of these funds in smaller shops and businesses. If these customers are forced to cut back, local economies suffer and the businesses that are the lifeblood of these economies must raise prices in turn. Inflation is then fed in a relentless cycle.
Sign the petition below to urge UK leadership to rethink this detrimental policy.
PETITION LETTER:
Dear Secretary Stride,
Real-terms benefit cuts are not the answer for a population and an economy already buckling under the stressors of inflation, instability, and more. This ill-advised action would only raise the poverty premium and upend local economies that need to provide goods and services to all customers. Moreover, inflation would surely rise.
A policy that takes money from the poor and gives it to the rich is a policy doomed to political, economic, and popular failure. Please keep benefits strong.
Sincerely,
[Your Name Here]
Photo Credit: Tim Mossholder