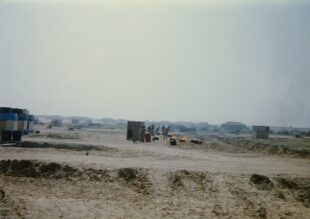 Target: Jon Tester, Chair of Senate Committee on Veterans' Affairs
Goal: Support expanded coverage for veterans afflicted with illnesses caused by burn pits and other toxins.
Veterans who risked their lives in service to their country should never face harm from failures in the nation's system. Yet untold numbers of former soldiers have had their long-term health jeopardized through toxic exposures at military installations, as demonstrated by the recent revelations about water contamination at Camp Lejeune. Supporters of this ForceChange petition called for legislative action to help veterans impacted by burn pit exposure. Now, after a prolonged journey recently imperiled by Republican threats of rejection, this needed protection for vets is finally within reach.
The PACT Act would cover 20 additional conditions resulting from burn pit or other toxic exposure (such as Agent Orange and radiation) that were previously not covered by the VA system. In addition, veterans of more recent conflicts will now benefit from coverage. And, as a vital step in preventing the most tragic outcomes, every veteran receiving healthcare from the VA will be provided a toxic exposure screening. This legislation has passed the House, has moved through the Senate after the attempted obstruction, and will soon become official once it reaches President Biden's desk.
Sign the petition below to hail the imminent passage of this potentially life-saving law.
PETITION LETTER:
Dear Senator Tester,
Veterans reported "tears of relief" upon hearing that the bill for which they had long advocated has passed the Senate. The PACT Act is important because it gives voice to the men and women who are suffering right now. It gives hope that future generations of veterans will not be forced to endure the same hardships. And it recognizes that the sacrifices made by veterans and their families mean something.
Thank you for helping navigate this legislation through a political obstacle course and ensuring it becomes law. Veteran care will now have a better future.
Sincerely,
[Your Name Here]
Photo Credit: Leonard J. Defrancisci