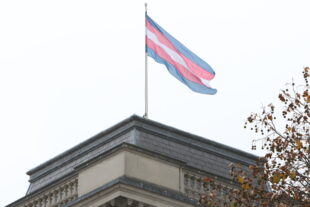 Target: Greg Abbott, Texas Governor
Goal: Protect transgender youth and their families from criminal charges.
The governor of Texas, Greg Abbott, wants healthcare professionals and members of the public to report parents of transgender youth to state authorities if the minors are receiving or thought to be receiving gender-affirming medical treatment. They call these procedures "elective" ones and say thorough investigations should take place if any minor is undergoing gender transitioning. Demand that these investigations never happen.
Trans youth and their families deserve safe spaces within healthcare. There is nothing illegal about receiving gender affirming treatment or transitioning. Republicans and Abbott are arguing that for minors to receive hormone therapy, puberty blockers, and surgery constitutes child abuse under state law. They are being ignorant as to why these transgender youths are even receiving the treatment. It is their choice to do so. Having supportive parents that are there for them to transition is a wonderful thing, not abuse or a crime.
Abbott is even asking teachers to report any instances they are aware of. He adds that the law "provides criminal penalties for failure to report such child abuse," threatening anyone who does not report these instances to authorities. Adri Pèrez, policy and advocacy strategist for LGBTQ equality at the American Civil Liberties Union of Texas, says there is no court in the entire country that has ever found that gender-affirming care can fall under child abuse. It is unclear if Abbott can push or force the Department of of Family and Protective Services to investigate claims as child abuse.
Sign the petition below to speak out against this criminalization of trans people.
PETITION LETTER:
Dear Governor Abbott,
Receiving gender affirming surgery or medical treatment as a minor is not abuse. It is expressing their freedom to choose. Nothing about these instances should be reported by others or seen as a crime that needs to be investigated. Parents who are supporting their children through these medical treatments are being accepting and loving parents. Quite the opposite of a criminal or abuser. This is pure bigotry and ignorance. It is not acceptable to threaten anyone that is doing nothing wrong.
Sign the petition below to demand the protection of transgender youth and their families.
Sincerely,
[Your Name Here]
Photo Credit: Foreign, Commonwealth & Development Office