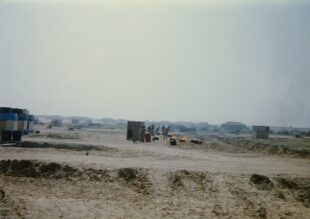 Target: Jon Tester, Chair of Senate Committee on Veterans' Affairs
Goal: Expand compensation and health coverage for veterans experiencing toxic effects of military burn pits.
For many military veterans, the greatest threats to their health did not come from enemy fire. A once-commonplace activity on military bases may have contributed to chronic and debilitating illnesses in soldiers. These veterans suffer from respiratory conditions that often leave them unable to breathe and rare cancers that can take their lives.
The source for these ailments is believed to be toxic exposure from burn pits. These sources were used to burn upwards of 230 million metric tons of chemicals, plastics, and other hazardous waste during major missions like the Afghanistan and Iraq conflicts.  Damaging particles released from these fires are still embedded in the lungs of millions of veterans. A bill currently making its way through the Senate would expand healthcare access for veterans who may have been impacted by burn pit exposure and increase evaluations for service members.
This legislation falls short, however, in providing disability compensation for individuals who have already had their lives upended by this ongoing health crisis. Sign the petition below to demand politicians stop worrying about saving money and start prioritizing saving the lives of these national heroes.
PETITION LETTER:
Dear Senator Tester,
From the days of Agent Orange during the Vietnam War, soldiers have placed not only their short-term safety but their long-term health on the line. In recent years, burn pit exposure has emerged as an ongoing threat to the well-being of America's veterans. Unfortunately, vital assistance for these heroes now battling crippling chronic illnesses has been long delayed and still insufficient.
The Healthcare for Burn Pit Veterans Act is a solid first step in expanding access to needed health services for the millions of soldiers likely exposed to hazardous burn pit materials. This bill lacks the comprehensive approach of the House-introduced Promise to Address Comprehensive Toxics (PACT) Act, however. Absent are disability benefits for already-suffering veterans and their families. And missing is coverage of dangerous illnesses theorized to have a strong correlation with burn pit exposure.
You have reportedly scaled back your efforts because of the cost. Are you really willing to put a price tag on the lives of Americans who put their lives on the line in defense of this nation? Are your rallying cries of "God bless the troops" and "support our veterans" mere lip service? If not, make your actions back your words.
Introduce and support the full PACT Act immediately.
Sincerely,
[Your Name Here]
Photo Credit: Leonard J. DeFrancisci