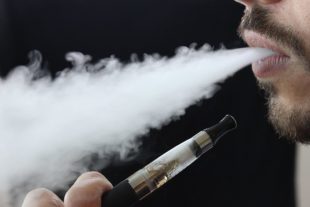 Target: Stephen Hahn, Commissioner for the U.S. Food and Drug Administration
Goal: Support ban of flavored e-cigarettes that target and endanger youth.
As the number of serious illnesses and suspected deaths related to vaping grew across the United States, petitions such as this one called for decisive action that would protect consumers from a significant public health hazard. Thanks to such sustained pressure, the Food and Drug Administration has taken a major step in safeguarding some of the nation's most vulnerable populations. A comprehensive ban on most flavored cartridge-based e-cigarettes will soon commence. This ban will discourage vaping use among young people who stand at a much greater risk of developing long-term health problems.
Specifically, the ban will cover all cartridges flavors except for tobacco and menthol. This restriction is important because the tempting flavor of many e-cigarettes (such as fruit flavors) makes them an attractive option for consumers, particularly youth. In fact, the massive majority of vaping use amongst young people involves flavored e-cigarettes.
While the industry markets these devices as an acceptable, healthier alternative to traditional cigarettes, vaping actually utilizes similar dangerously addictive substances. These chemicals can wreak just as much havoc on the body, including the lungs, as regular smoking. And just as with the cigarette industry, vaping marketers have been accused of advertising their potentially lethal products to the most at-risk consumers.
Sign this petition to thank the FDA for taking one dangerous tactic out of the hands of those who willfully endanger consumer health.
PETITION LETTER:
Dear Dr. Hahn,
The vaping industry and certain special interest groups have lobbied ruthlessly and relentlessly for the complete deregulation of e-cigarettes. Please know that many American consumers fully support any efforts you make to ensure their safety. Thank you for defying the lobbyists in one regard and making a critical move in the right direction.
The e-cigarette flavor ban may hurt the bottom line of the industry, but it will bolster the long-term health of many consumers, especially vulnerable youth. Without the allure of tantalizing, addictive flavors targeted at them, many consumers may be less inclined to engage in an activity that threatens their well-being. This dangerous marketing weapon should exist no more.
Please continue protecting consumers from advantageous, malicious harm.
Sincerely,
[Your Name Here]
Photo Credit: Lindsay Fox