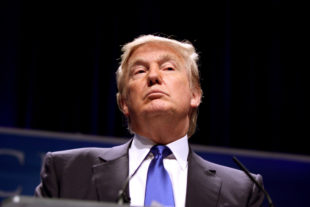 Target: Donald Trump, President of the United States
Goal: Support and encourage the president's commitment to speak to special counsel Mueller under oath as part of the Russia investigation.
President Trump said in a statement that he is "looking forward" to speaking to special counsel Robert S. Mueller III as part of the investigation into Russian interference in the U.S. presidential election, specifically regarding former national security adviser Michael Flynn and former FBI director James Comey. Many have been calling for Trump to testify, as illustrated in this petition at ForceChange. In addition to the possibility of a Russian threat to our democracy, there is uncertainty and confusion surrounding Trump's public criticism of Attorney General Jeff Sessions, and whether Trump may try to oust him the way he did Flynn and Comey.
James Comey's dismissal was especially significant because of his testimony to the Senate Intelligence Committee regarding Russian collusion, and Trump's subsequent accusations that Comey was lying. Trump has continually called the Russia probe a "hoax" or a "witch hunt," and has contradicted himself multiple times regarding the likelihood that he would testify. It is vital that the truth finally be brought to light.
Trump stated, during an impromptu West Wing meeting that he entered, telling reporters to quote him on the record, "I would love to do it, and I would like to do it as soon as possible. I would do it under oath, absolutely." He suggested that this talk with Mueller could take place within two or three weeks. Sign below to demand that President Trump follow through with this statement, and testify under oath to special counsel Mueller.
PETITION LETTER:
Dear President Trump,
The testimony under oath that you promised to give special counsel Mueller, as part of the Russia investigation on the dismissals of James Comey and Michael Flynn, is absolutely vital. Not only do you have a responsibility to the American people to be truthful, it is also a critical step in ensuring the protection of our democracy and our country as a whole.
The Russia probe is necessary in maintaining the agency and power of the United States to govern itself and to remain a world leader. The circumstances surrounding the firing of James Comey and Michael Flynn—as well as any questions regarding your intentions toward Attorney General Jeff Sessions—are relevant lines of inquiry that will help bring the truth to light. I support your commitment to speak to special counsel Mueller under oath, and I urge you to follow through on this promise as soon as possible.
Sincerely,
[Your Name Here]
Photo Credit: Gage Skidmore