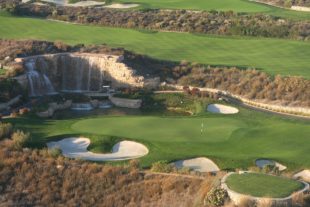 Target: Rex Tillerson, U.S. Secretary of State
Goal: Thank State Department for removing mention of Trump estate from government websites.
The State Department removed an article from its website that was about the history of Donald Trump's Florida golf resort after it received a heap of backlash from ethics watchdogs, politicians, and people like you who signed this ForceChange petition. The State Department's error breaks a law that mandates no public figure can use their office for private gain. Membership for the club is $200,000, so any big publicity could mean a tremendous amount of money in Trump's pockets.
A complaint has since been filed by a grassroots organization demanding an investigation into how this article wound up on a government website in the first place. Both the State Department and the Department of Ethics have been asked to look into what happened. Please sign this petition to thank the State Department for removing the article and to ask that they comply with the request to investigate.
PETITION LETTER:
Dear Secretary Tillerson,
I am writing to thank your department for recognizing that it made an error in posting an article about Trump's estate in Florida. Promoting Mar-a-Lago as the "winter White House," encourages people to go there, which puts money in Trump's private pockets.
Information relating to any business affiliated with a public official should never appear on a government-funded platform. The other reason for my writing is to encourage your department to comply with the request to investigate how the article came to be in the first place. Thank you for ensuring that ethics standards are met in the White House.
Sincerely,
[Your Name Here]
Photo Credit: John Murphy