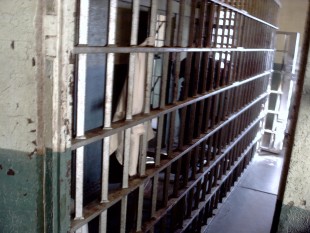 Target: Sally Yates, Deputy Attorney General of the United States
Goal: Applaud the Department of Justice for shutting down dangerous and greedy private prisons.
In a historic move, the Department of Justice has ruled that the private prison system is dangerous, less secure, and ultimately more pricey than publicly operated facilities. Deputy Attorney General Sally Yates recommended the shutdown of all private prisons in the next five years. Praise the United States Department of Justice for this landmark decision.
Thanks to a recent investigation and the dedicated activists at ForceChange, the negligence of the private prison system has come to light. Dozens of inmates died due to substandard medical care. Inmates waited months to see a doctor for necessary medical treatment. Private prisons lacked baseline levels of treatment for terminal illnesses such as cancer, mental illness, and AIDS. These living conditions are inhumane and violate prisoner's rights.
It is estimated that by this time next year, the total number of inmates in contract prisons will drop from 22,000 to 14,200. Within five years, all private prisons will have reached the end of their contracts. Sign below to praise the Department of Justice for this decision.
PETITION LETTER:
Dear Deputy Attorney General Yates,
Your recommendation to shut down private prisons will end years of human rights violations. Smaller prison populations will allow inmates access to necessary medical care and a better quality of life overall. This shift will also allow inmates to focus on their own rehabilitation, as their basic medical needs will finally be provided by the prison system.
We thank you for listening to our concerns and for advocating for the prisoner's rights.
Sincerely,
[Your Name Here]
Photo Credit: TimYancey