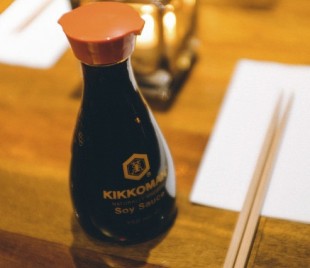 Target: Noriaki Horikiri, President and CEO of Kikkoman
Goal: Applaud Kikkoman for putting an end to its animal tests.
Following a storm of public protest, soy sauce company Kikkoman has put an end to its previously widespread practice of testing its products on animals. A previous petition on ForceChange called on Kikkoman to end its cruel animal testing policy and thankfully the company announced yesterday that it has.
An investigation led by animal rights organization People for the Ethical Treatment of Animals (PETA), revealed the nature of the unnecessary and inhumane experiments Kikkoman was subjecting innocent animals too. Mice were force fed soy products through tubes, rabbits were given high-cholesterol diets to induce heart disease and these animals were then blasted with radiation, cut open and decapitated for their stomachs and brains to be studied.
An increasingly large number of scientists have agreed that testing on animals is not only cruel and outdated, but also often misleading since the effects of many products on rodents and other animals vary widely as compared to effects on humans. They are also unnecessary, as other more suitable and sometimes cheaper alternatives exist. Unfortunately, since rodents are not included under the Animal Welfare Act, countless mice and rats are routinely abused in food safety tests across the country.
Kikkoman joins a gradually growing number of companies that have recently put an end to their long-standing animal experimentation practice, such as PepsiCo, Lipton and Ocean Spray, amongst others. Hopefully this list will continue to lengthen.
Kikkoman has taken a big step to end its widespread animal tests. Their statement reads "Now, Kikkoman is committed to non-animal approaches to test the safety of our products when we use biological methods. Kikkoman is introducing and developing non-animal testing methods, and conducts no animal testing across any of its product lines. Nonetheless, this is followed by a small caveat: "However, on rare occasions, we must do so to be accountable for public safety and to comply with the demands of government authorities in several countries." While Kikkoman should be applauded for ending the majority of its tests, the company should also be urged to extend this new policy to all their testing practices.
Thank the company for moving away from animal tests and help ensure these new non-animal testing methods stretch across all of the company's product safety testing.
PETITION LETTER:
Dear Mr. Horikiri,
I would like to thank you for listening to the public and putting an end to Kikkoman's policy of testing on animals. The tests performed by your company were cruel and inhumane. Rodents and rabbits were subjected to force-feeding, radiation and decapitation when suitable humane alternatives exist. Several companies are now realizing this and have ended their animal testing practices. Thank you for joining them.
While this is a big step in the right direction, your statement's mention that on "rare occasions" animal testing will still be performed in order "to be accountable for public safety and to comply with the demands of government authorities in several countries" seems to condone animal testing. With the knowledge that animals are sentient beings who feel fear and pain and that suitable alternatives now exist — sometimes far more effective than animal testing — it is time for Kikkoman to put a definitive end to its animal testing practices.
Several companies have ended all animal testing for good. I urge you to extend the laudable step Kikkoman has taken in stopping the majority of its tests and do the same.
Sincerely,
[Your Name Here]
Photo credit: Barn Images via Flickr