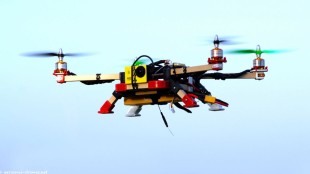 Target: Michael Huerta, Administrator of the Federal Aviation Administration
Goal: Applaud mandatory registration for drones to combat drone-related crime and dangers.
Thanks in part to petitions like ForceChange's Support Mandatory Registration for Drones, the Federal Aviation Administration will require owners of drones weighing between half a pound and 55 pounds to register them. Owners will need to register their name, address, and email through an online form.
This mandatory registration will help officials in implementing safety measures and accountability for drone users. The registry will aid officials in finding the owners of drones involved in crimes or dangerous accidents.
This program will also give officials the chance to educate drone users on airspace rules and to understand "they are accountable to the public for flying responsibly."
The registration will help keep the skies and people save as this new technology becomes more and more popular. Applaud the new mandatory registration for drones that will help fight drone-related crime and dangers and hold drone criminals accountable.
PETITION LETTER:
Dear Mr. Huerta,
I am writing to applaud you for passing a mandatory registration for drones weighing between half a pound and 55 pounds. This registration will help officials keep people safe from dangers presented by these unmanned aircraft, and to hold owners responsible if they commit any crimes using their drones.
With any new technology new dangers arise, so it's important that the FAA has stepped up to combat these dangers. The registration also benefits drone users who will be educated on airspace rules and how to be a responsible drone user. Thank you for taking this safety measure, and I hope you continue with measures like this in the future.
Sincerely,
[Your Name Here]
Photo credit: Ackab1