Educational Series: Tar Sands are a Wildlife Catastrophe
By Nick Engelfried
Not far north of the contiguous U.S. border lies one of the largest industrial projects in human history, situated on top of one of the planet's biggest petroleum deposits: the Canadian tar sands. In the tar sands, massive pieces of machinery mine the earth for a low-quality form of oil that would be impossible to recover economically using more conventional methods. Billowing clouds rise from the smokestacks where this fossil fuel is made into a product that can be shipped to markets elsewhere via pipeline, train, or other forms of transport. Photos of the tar sands often resemble something from a dystopian movie scene–but what is easy to forget is that the land now dominated by tar sands mining used to be prime wildlife habitat.
The Athabasca oil deposit covers over 50,000 square miles mostly located in the Canadian province of Alberta. Although it has long been known to contain vast amounts of tar-like petroleum, known as bitumen, mixed in with sand and other sediments, for decades extracting this oil on any kind of large scale seemed uneconomical. There was simply too much oil in other parts of the world that was easier and less expensive to get at. However, things changed as other oil deposits began to run dry and energy prices rose in the early 2000s. By 2006, some of the world's largest energy companies were mining the tar sands for bitumen oil. As production ramped up, so did the costs for both people and animals.
Tar sands development affects wildlife at every stage. First, building a tar sands mine requires destroying the forests and wetlands that formerly covered the area, leaving devastation where once there were old-growth trees, streams, and ponds that sheltered countless creatures. Tens of millions of birds belonging to about 130 species use the tar sands region for breeding or other purposes, and have seen their habitat slowly shrink as mines expand. Whooping cranes, a critically endangered species, are among the birds affected. Tar sand mining activity has also shrunk and degraded the habitat of woodland caribou, another critically endangered animal. These shy, majestic creatures are very sensitive to habitat disturbance and have seen their populations plummet 80% from 2000 levels in areas affected by tar sands development.
However, clearing land for tar sands extraction is only the first step–and other stages of the process have even farther-reaching impacts on both wildlife and people. Tar sands extraction is hugely water-intensive, consuming about 2-4 gallons of fresh water for every gallon of oil produced. Tar sands mining contributes to the depletion of streams and wetlands, including along crucial flyways for migrating birds. Pristine waterways that once dotted the landscape have been replaced by toxic ponds full of tailings, or tar sands mining waste. In 2008, a flock of 1,600 migrating ducks landed on a pond owned by oil company Syncrude and were quickly poisoned to death.
When tailings ponds leak into the water table and nearby streams, the results can be equally deadly. Toxins from tar sands mining operations have been linked to deformities in fish and cancer clusters among people in downstream villages. The human communities most directly affected belong to Indigenous First Nations who have inhabited the landscape for thousands of years, living sustainably off the lands where they fish and hunt. Today, because of tar sands development, streams and rivers that provided for countless generations of local people are no longer safe places to drink or fish.
By destroying forests and wetlands and poisoning water, tar sands extraction has negatively affected one of the world's last truly vast expanses of intact forest and wetlands. However, the biggest impact of all comes from the tar sands' contribution to climate change, which threatens people and wildlife in every corner of the planet. The large amounts of energy required to extract bitumen and turn it into usable fuel mean that the final product has a carbon footprint as much as 30% bigger than conventional oil. Today, the tar sands and other Canadian oil and gas operations are responsible for fully one-quarter of Canada's carbon emissions. Tar sands development has also helped solidify oil dependence in both Canada and the United States–where most of the oil is sent via pipeline or other means–at a time when the world should be pivoting to clean energy.
The tar sands are a disaster for animals, the climate, and human health. The good news, though, is that ordinary people are fighting back. Opposition from communities who care about a healthy planet and livable future has helped stop projects like the proposed Teck Mine, a massive expansion of the tar sands cancelled in February 2020. Less than a year later, President Biden overturned the permit for the Keystone XL pipeline, which would have pumped more tar sands oil across the Canadian border into the U.S. The Biden administration has declined to cancel a similar permit for another major tar sands pipeline that recently went into operation, Line 3 in Minnesota. However, larger numbers of people are clearly waking up to the dangers of tar sands extraction. Work on Line 3 was repeatedly delayed by nonviolent protests led by Indigenous Anishinaabe people, whose land and waters are adversely impacted by the pipeline and who literally blocked construction with their bodies.
Science shows that we cannot preserve a livable climate while continuing with massive fossil fuel development projects like the tar sands–and fortunately, clear alternatives exist. Clean energy and electric vehicle technologies are cheaper than ever before, and prices are expected to continue falling over the long term. The days when we needed oil to power our cars, trucks, and other vehicles are swiftly coming to an end. By investing in clean technologies, we can choose a future where projects like the tar sands become unnecessary and irrelevant.
So, how can each of us play a role in ushering in this future? Reducing your own oil consumption is clearly important, but is only part of the picture. There are many ways you can support policies that encourage clean energy and electric vehicles, whether by signing petitions, contacting your elected officials directly, or even changing how you bank. Major financial institutions like JP Morgan Chase and the Canadian banks TD and RBC are among the biggest financiers of the tar sands industry, enabling the construction of new mines and pipelines. Consider investing in a local credit union instead–or, if that isn't an option for you, use your voice as a customer to let your bank know you don't want them to fund the tar sands.
Although what happens in the tar sands may affect the survival of hundreds of animal species, only we humans have the power to shut down this ecological disaster. Every one of us can do our part to stop the tar sands, in the process helping to secure a better future for Canada's wild landscapes and the animals and people who depend on them.
Photo credit: Howl Arts Collective
Wait, there's one more step:
Over 1,279,140 Animal Shelter Meals Donated So Far –
Upgrade to a Premium Membership to get a free Animals Are Earth's Greatest Treasure shirt, feed shelter animals with the Educational Series and Meal Wheel, sign 100's of petitions with one-click, remove ads, and promote your favorite petitions to millions!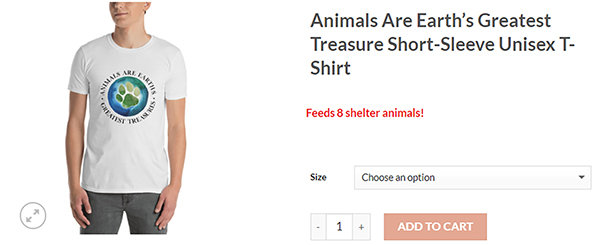 7 day money-back guarantee for new members. Zero risk.
Premium Membership comes with the following perks:
• Get a free Animals Are Earth's Greatest Treasure shirt.
• Feed shelter animals by spinning the Meal Wheel.
• Sign 100's of petitions with one-click.
• Feed shelter animals with the Educational Series quizzes.
• Remove ads and vote on which petitions are displayed to millions of people.
Our Guarantee:
Cancel your subscription for any reason within 7 days and we'll refund 100% of your money, as long as you're a first time member.
Frequently Asked Questions:
How are the animal shelter meals donated?
We donate shelter meals through Rescue Bank because they research all shelters, maintain equitable distribution, and track the meals from their facilities all the way to the rescue groups. This ensures that the donation will be utilized in the most efficient and impacting way.
Why don't we just donate meals without providing any perks like the Meal Wheel?
We've been at this since 2008 and have learned that to really make a difference, we need to get people excited and engaged. Our mission is a serious one, but our methods are playful and educational. We're serious about doing good, but also want to make it fun.
Who are we?
We are a family of sites that works to protect animals, the environment, and more. Our sites include AnimalPetitions.org and ForceChange.com. We've been at this for over a decade and are dedicated to protecting and defending animals and the environment. If we can have some fun and improve the world, then we're accomplishing our goal!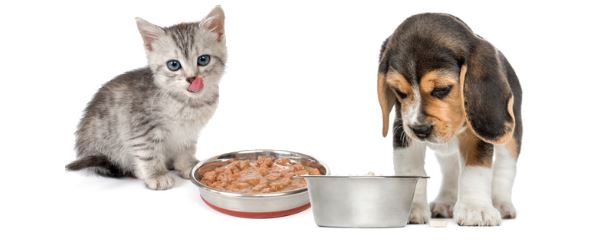 We've Been Doing This for Over a Decade and Others Have Taken Notice:
Testimonials:
"Thank you SO much for the premium feature of being able to sign multiple petitions with one click. Many of us go for hours at a time signing each and every petition and crying as we read them. I have often wished for a way to sign my name on every petition because I passionately support them and they all need our voice. This is the best thing – thank you very much!" -Karilyn K., Premium Member
"This is just the most amazing wonderful service that makes me so happy! To be able to feed shelter pets is just the greatest feeling. Thanks again for this, and for all you do for the most innocent and helpless among us, the animals. I'm lovestruck." Sandra Z., Premium Member
"I love the upgrade option and I am so glad I did it.....it enables me to stand with you and many others to fight for the justice these precious souls deserve! We are their voice!!!! And....I adore helping to feed them as well! The spin the wheel game is fun....and I like doing it everyday to help! Keep up the wonderful work....and I know....every click makes a difference!" Dorothy B., Premium Member
"I am so excited to become a Premium Member and to have one-click signing, as I was spending countless hours signing petitions...not that I mind doing it, but my goodness, there sure are a lot of them. I always hope that my signature somehow helps, because these people that abuse/torture animals, need to be put away. As you can tell, that is my passion, I have such a heart for animals, and I want to be their voice." Darlene R., Premium Member
"Thank you so much! I love being a premium member and spinning that wheel every day, especially when I land on 4 or, best of all, 5 meals. Thank you for all you do, we are all so grateful for you." Sandy T., Premium Member
"With deepest Aloha, You have no idea how grateful I am for you!" Jan L., Premium Member
"Thank you for the Premium Membership option. I really appreciate that I can sign multiple petitions with one click. It's great! Thank you for the work you do." Ashley H., Premium Member
"I absolutely love the Educational Series!" Yvonne L., Premium Member
"I am a premium member and religiously sign every petition. THANK YOU for this platform. I also vote for the petition nearest my heart, sometimes voting globally, sometimes I am caught by an individual animal's plight. What gives me great pleasure is noting that almost always, the percentages have no more than a 6-7% spread. It means that, overall, everyone cares about all of the petitions ALMOST EQUALLY! LOL, I also spin that wheel, and when I get 4 or 5 meals, I dance around the room! I have long maintained that what someone does to a helpless animal, they will do to a weaker human if they think that they can get away with it. Those who abuse, no matter how many legs their victims have, should be punished to the fullest extent of the law." Rebecca E., Premium Member
"I LOVE LOVE LOVE my Premium Membership! Everything and anything I can do to help animals and contribute to justice in the world makes me very happy!" Jan L., Premium Member
---
Still have questions? Email us: organize@forcechange.com


[easy-social-share buttons="facebook,mail" morebutton="1″ counters=0 fullwidth="yes" query="yes"]
Nick Engelfried Writes About Animals, the Environment, and Conservation for the ForceChange network