Educational Series: Oil and Gas Pipelines are a Disaster for Wildlife
By Nick Engelfried
Crisscrossing the North American landscape is a network of massive pipelines carrying toxic, combustible oil or gas. The huge metal pipes are usually concealed underground, kept out of sight and out of mind for most people–but they carry the fuel that powers our cars and produces much of the heat and electricity used in our buildings. They also present an existential threat to countless wildlife species and to life on Earth itself. As the dangers of fossil fuel dependence become increasingly clear, it may be time to rethink our relationship with oil, gas, and the pipelines that carry them.
Most people who live near a major fossil fuel pipeline don't even realize the pipe is there unless disaster strikes in the form of a major spill or leak. An example of one such catastrophe is the Kalamazoo Oil Spill of July 2010, which occured when a rupture in Enbridge Energy's Line 6B pipeline began gushing oil into Talmadge Creek, a tributary of the Kalamazoo River in Michigan. A full 17 hours passed before Enbridge employees detected the spill; by that time, thousands of gallons of oil had entered the creek and river downstream, killing fish, birds, and other animals. The disaster resulted in 843,000 gallons of oil being released into the water, making it one of the worst inland oil spills in U.S. history. The cleanup of the affected river dragged on for years.
Unfortunately, while the Kalamazoo spill stands out for the extent of the damage it caused, it is far from an isolated incident. In January 2015, a pipeline rupture spilled 40,000 gallons of oil into Montana's Yellowstone River. In November 2019, the TC Energy-owned Keystone oil pipeline leaked over 380,000 gallons into a sensitive wetland in North Dakota. Smaller, but still damaging spills occur routinely throughout the country. The National Oceanic and Atmospheric Administration estimated there were 137 oil spills on U.S. lands and waters in 2018 alone.
The process of building oil and gas pipelines can be just as damaging to wildlife as the pollution from a major spill. Construction activity along pipeline routes often cuts through forests, wetlands, and other ecologically delicate habitats, threatening species who live there. This is an especially important point in light of a new generation of pipelines that fossil fuel companies want to build to connect major energy markets to large petroleum reserves like the tar sands of Alberta and the Bakken oil formation of Montana and North Dakota.
One of the most famous proposed pipelines is the Keystone XL project, which would complement TC Energy's existing and similarly-named Keystone pipeline. Keystone and Keystone XL are both part of a web of pipelines oil companies began building over a decade ago, to link the Alberta tar sands with U.S. refineries and distribution centers. Keystone, one of the first pieces of this network, was approved by the George W. Bush administration in 2008. By the time Keystone XL came up for consideration a few years later, however, environmental groups had come together to mount one of the most robust challenges to an energy infrastructure project in history.
The fight against Keystone XL and other tar sands oil pipelines began in Alberta, Canada, where villages inhabited mainly be Indigenous First Nations peoples were feeling the effects of tar sands development. Tar sands are a geologic formation composed of sand, other sediment, and a low-quality form of petroleum called bitumen. Extracting usable oil from this mixture requires vast amounts of water, energy, and toxic chemicals, and involves razing ancient forests home to bears, wolves, and other at-risk wildlife. The process of mining tar sands oil leaves behind chemical waste stored in toxic tailings ponds, which have been known to leak into nearby water supplies used by people and animals alike.
As if that were not concerning enough, Keystone XL would cut through miles of prairie, farmland, and wetlands, threatening the habitat of many more species along the construction route. According to the Center for Biological Diversity, the pipeline and associated road and power line infrastructure built during construction would imperil at least 12 threatened and endangered species–including the whooping crane, a beautiful bird with only 400 individuals left in the wild. Power lines associated with Keystone XL pose an especially dire threat to the cranes, whose migration corridor overlaps with much of the pipeline route. Other affected species include the black-footed ferret, interior least tern, piping plover, and northern swift fox.
After years of protest, petition campaigns, and other public pressure from Indigenous groups and environmental organizations, the Obama administration rejected TC Energy's application to build Keystone XL in 2015. The Trump administration overturned this decision and approved the pipeline, but it remained tied up in legal battles for four years until finally being rejected again by President Biden in January. Yet, while the controversy over Keystone XL has attracted an unusual amount of public attention, it is only one of many important pipeline fights playing out across the North American continent.
Other famous and controversial oil pipelines include Enbridge's Line 3 project in Minnesota, which cuts through wetlands and under streams used by wildlife; the Trans Mountain pipeline in British Columbia, which would move tar sands oil to West Coast, to be loaded into tankers that plow through orca habitat; and the Dakota Access pipeline, which cuts across four states and was completed in 2017 after massive protests led by the Standing Rock Sioux Tribe. Each of these projects poses threats to animals and people, while facilitating the burning of fossil fuels that adds to climate change. The good news is we have the technology to move beyond dependence on fossil fuels and the pipelines that transport them.
Just 20 years ago, it would have been hard to imagine a viable path to a modern economy not powered by oil and gas. However, that has all changed thanks to the falling costs of renewable energy and electric cars. Although natural gas still generates more power than any other electricity source in the U.S., the percentage of our energy needs met by wind and solar is growing rapidly. The U.S. Energy Information Administration estimates that 70% of new electricity capacity added to the grid in 2021 will come from renewables.
When it comes to eliminating our dependence on oil, the biggest piece of the puzzle is replacing gasoline-powered vehicles–and there are signs of rapid progress here, too. Over the last decade, the price of lithium batteries used to power electric cars has fallen an astonishing 89%, and electric vehicles are expected to be cost competitive with internal combustion engine cars by 2023. One of the best things we can do to escape the dangers of oil dependence is to transition into a future where most vehicles are electric, and where that electricity is produced from clean, renewable energy.
Fossil fuel pipelines are an often hidden but extremely dangerous threat to animals, human beings and the ecosystems we all depend on. However, there are many things we can do to steer our world toward an oil-free future. Reducing your own carbon footprint is one step you can take. Whenever possible, ride a bike or take the bus instead of driving–or buy an electric car if you can afford one. Even more important is to push for policies that hasten the transition to renewable energy and electric vehicles. Writing to your elected representatives and urging them to support the clean energy transition is a great place to start.
If enough of us take action, we can secure a future when new oil and gas pipelines no longer need to be built, and existing ones can be decommissioned. This will be a victory for animals from whooping cranes to orcas–and, ultimately, for our own species too.
Photo credit: Loozrboy
Wait, there's one more step:
Over 1,279,140 Animal Shelter Meals Donated So Far –
Upgrade to a Premium Membership to get a free Animals Are Earth's Greatest Treasure shirt, feed shelter animals with the Educational Series and Meal Wheel, sign 100's of petitions with one-click, remove ads, and promote your favorite petitions to millions!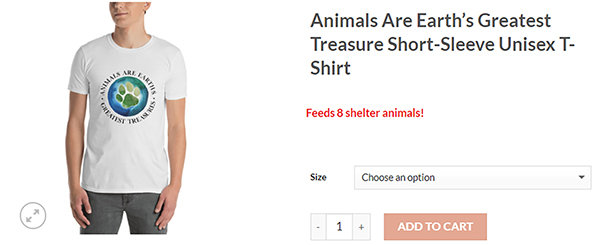 7 day money-back guarantee for new members. Zero risk.
Premium Membership comes with the following perks:
• Get a free Animals Are Earth's Greatest Treasure shirt.
• Feed shelter animals by spinning the Meal Wheel.
• Sign 100's of petitions with one-click.
• Feed shelter animals with the Educational Series quizzes.
• Remove ads and vote on which petitions are displayed to millions of people.
Our Guarantee:
Cancel your subscription for any reason within 7 days and we'll refund 100% of your money, as long as you're a first time member.
Frequently Asked Questions:
How are the animal shelter meals donated?
We donate shelter meals through Rescue Bank because they research all shelters, maintain equitable distribution, and track the meals from their facilities all the way to the rescue groups. This ensures that the donation will be utilized in the most efficient and impacting way.
Why don't we just donate meals without providing any perks like the Meal Wheel?
We've been at this since 2008 and have learned that to really make a difference, we need to get people excited and engaged. Our mission is a serious one, but our methods are playful and educational. We're serious about doing good, but also want to make it fun.
Who are we?
We are a family of sites that works to protect animals, the environment, and more. Our sites include AnimalPetitions.org and ForceChange.com. We've been at this for over a decade and are dedicated to protecting and defending animals and the environment. If we can have some fun and improve the world, then we're accomplishing our goal!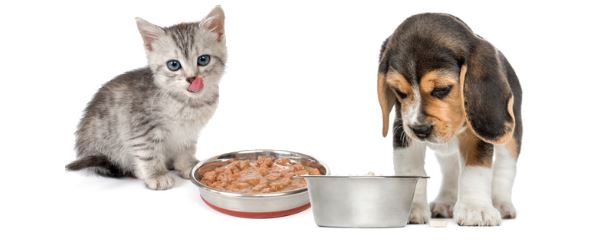 We've Been Doing This for Over a Decade and Others Have Taken Notice:
Testimonials:
"Thank you SO much for the premium feature of being able to sign multiple petitions with one click. Many of us go for hours at a time signing each and every petition and crying as we read them. I have often wished for a way to sign my name on every petition because I passionately support them and they all need our voice. This is the best thing – thank you very much!" -Karilyn K., Premium Member
"This is just the most amazing wonderful service that makes me so happy! To be able to feed shelter pets is just the greatest feeling. Thanks again for this, and for all you do for the most innocent and helpless among us, the animals. I'm lovestruck." Sandra Z., Premium Member
"I love the upgrade option and I am so glad I did it.....it enables me to stand with you and many others to fight for the justice these precious souls deserve! We are their voice!!!! And....I adore helping to feed them as well! The spin the wheel game is fun....and I like doing it everyday to help! Keep up the wonderful work....and I know....every click makes a difference!" Dorothy B., Premium Member
"I am so excited to become a Premium Member and to have one-click signing, as I was spending countless hours signing petitions...not that I mind doing it, but my goodness, there sure are a lot of them. I always hope that my signature somehow helps, because these people that abuse/torture animals, need to be put away. As you can tell, that is my passion, I have such a heart for animals, and I want to be their voice." Darlene R., Premium Member
"Thank you so much! I love being a premium member and spinning that wheel every day, especially when I land on 4 or, best of all, 5 meals. Thank you for all you do, we are all so grateful for you." Sandy T., Premium Member
"With deepest Aloha, You have no idea how grateful I am for you!" Jan L., Premium Member
"Thank you for the Premium Membership option. I really appreciate that I can sign multiple petitions with one click. It's great! Thank you for the work you do." Ashley H., Premium Member
"I absolutely love the Educational Series!" Yvonne L., Premium Member
"I am a premium member and religiously sign every petition. THANK YOU for this platform. I also vote for the petition nearest my heart, sometimes voting globally, sometimes I am caught by an individual animal's plight. What gives me great pleasure is noting that almost always, the percentages have no more than a 6-7% spread. It means that, overall, everyone cares about all of the petitions ALMOST EQUALLY! LOL, I also spin that wheel, and when I get 4 or 5 meals, I dance around the room! I have long maintained that what someone does to a helpless animal, they will do to a weaker human if they think that they can get away with it. Those who abuse, no matter how many legs their victims have, should be punished to the fullest extent of the law." Rebecca E., Premium Member
"I LOVE LOVE LOVE my Premium Membership! Everything and anything I can do to help animals and contribute to justice in the world makes me very happy!" Jan L., Premium Member
---
Still have questions? Email us: organize@forcechange.com


[easy-social-share buttons="facebook,mail" morebutton="1″ counters=0 fullwidth="yes" query="yes"]
Nick Engelfried Writes About Animals, the Environment, and Conservation for the ForceChange network