Educational Series: Millions of Animals Need You to Vote in This Election
By Nick Engelfried
Millions of people are casting their votes in a U.S. election that will break turnout records. With polling and early voting activity suggesting a surge in voter participation, it appears more people than ever before are choosing to make themselves heard in the democratic process. For those who care about animals and the environment, the stakes couldn't be higher. Progress on vital issues, from penalties for animal cruelty to plummeting pollinator populations, could be determined by the outcome of the election.
Consider just one relevant example of how voters' decisions affect the wellbeing of animals, humans, and the environment. In 2019, the U.S. Environmental Protection Agency allowed the spraying of toxic, bee-killing pesticides on more than 16 million acres of farmland, invoking a legal loophole allowing banned pesticides to be used in "emergency" cases. As a result countless bees likely perished, further jeopardizing our food supply. However, this wasn't the end of the story. Later last year, the EPA took the additional step of permanently rolling back restrictions on one of the pesticides in question, the neonicotinoid sulfoxaflor. This puts even more pollinators in danger.
While EPA officials are not directly elected by voters, the agency's actions are very much affected by election outcomes. The EPA administrator–the person ultimately responsible for enforcing environmental laws–is appointed by the President and confirmed by the U.S. Senate. Who runs this important agency over the next four years, and whether they continue the current trend of deregulating toxic pesticides, will therefore be determined by who voters put in the White House.
Action on many other issues hinges even more directly on the election. Executive orders from the President and bills passed by Congress have the potential to change life for millions of animals and people–for better or worse. By participating in this year's election you can be part of a historic moment that will determine the country's trajectory for years to come. Below, we've put together a simple guide for making the most of your power as a voter.
Make sure you're registered to vote
You will not be able to vote if you are not registered, so this step is critically important. Different U.S. states have different rules for registering; in some, you can register to vote by filling out a form online, while in others you will have to fill out a paper form and mail it or deliver it in person to a local elections office. Be aware that each state also has its own voter registration deadline. In some places, you can register right up until election day. In others, the deadline is weeks beforehand. It's best to be on the safe side by registering as soon as possible if you haven't done so already.
Even if you think you are registered to vote, it's worth taking a moment to consider whether your information is fully up to date. If you have moved since you last voted, you will need to re-register or update your registration. This is crucial, since where you live determines which state and local officials represent you in government. If you aren't sure whether or not your information is current, it does no harm to update your registration.
The best way to find out how to register or update your registration in your state is to visit the website of the state agency tasked with managing elections. Usually this will be the Department of State, Secretary of State's Office, State Elections Board, or some similar entity. If you are in doubt about where to look, simply do a Google search for how to register to vote in your state. Pay close attention to whatever information the relevant office provides, and make sure to follow their directions carefully.
Get informed on the issues
Of course, you can make the best use of your vote if you are well-informed on issues you care about and what positions candidates running for state, local, and federal office have taken. Perhaps this sounds intimidating; the idea of thoroughly researching multiple issues and several candidates can at first seem overwhelming. However, in most cases it's much easier than it sounds. The key is to seek out information from trustworthy sources.
While you can of course read about most candidates' positions on their websites, keep in mind they will naturally try to present their records in the best light. A good way to supplement this research is to find out what trusted third-party organizations are saying. For example, if one of your biggest concerns is environmental issues, you might do a quick Google search to see who your local League of Conservation Voters has endorsed. Similarly, the Humane Society Legislative Fund endorses candidates with strong track records on protecting animal rights. Many other organizations working on these and other issues put together their own endorsement lists or voter guides to help voters pick candidates who align with their values.
While becoming informed about the issues is an important part of voting effectively, you don't need to be an expert. In many cases, a small amount of research will give you a feeling for what kind of action a candidate is likely to take on the issues you care most about. Casting a vote based on whatever information you have is far better than not voting at all.
Decide when, where, and how to vote
This year, because of the COVID-19 pandemic, more states than ever are allowing voters to cast their ballots early and/or by mail. Among those that allow mail-in voting, a few send ballots to all or most registered voters automatically. Some states are mailing applications with which to request mail-in ballots to all voters; however, you need to fill out the application and send it in on time before you will get your ballot.
In many states, anyone can vote by mail, but you must take the initiative to print an application or request it be mailed to you. In a small number of others–such as Indiana, Tennessee, Louisiana, Texas, and Mississippi–voting by mail is only allowed if you provide a reason for doing so which the state considers valid. If you would like to vote by mail, check your state's election office website which will explain what if anything you need to do to ensure you receive a ballot.
Once you have a mail-in ballot, send it in without delay! Some states still count ballots as long as they are postmarked by November 3rd; in others, your ballot must actually be received by election day. Regardless, there is no reason to take the risk that it may not arrive on time. Fill out your ballot right away and get it in the mail as soon as possible, or deliver it yourself to an official ballot drop box site for your county.
Another reason to get your ballot in early is that in the final weeks before the election, many organizations will be calling voters to make sure they have their ballots turned in. Getting yours submitted soon will ensure these volunteers can focus on reaching out to other people who may need the reminder; it may also help you avoid an unwanted phone call.
Of course, in most states you can also vote in person at an old-fashioned polling booth. If you choose to go this route, check to see whether your state allows early voting. If so, voting prior to November 3rd is a great way to avoid longer lines. If you want to vote at the polls and can only do so on election day, make sure you know where your closest polling location is. Again, this information will usually be easily available on your state elections office website.
Fill out your whole ballot–carefully!
When the time comes to fill out your ballot, especially if you are voting by mail, be sure to follow the instructions with the utmost carefulness. In many states, mail-in ballots will be rejected on the basis of even minor errors. Make sure to read the instructions that come with your ballot, then follow them to the letter (a common big mistake is forgetting to sign your ballot). It's impossible to emphasize enough how important this is, as failing to follow directions may result in your ballot being rejected and your vote not counting.
Finally, be sure to fill out your whole ballot. Some people vote only for the president or in races for federal office; this greatly reduces your impact as a voter. The reality is, your vote will count for much more in state and local races–which are determined by a smaller pool of voters–than in the national race for the presidency. These state and local elections are also very important. To take just one example: your state's attorney general may determine how animal welfare and environmental laws are enforced. If you are already voting, there's truly no reason not to fill out your entire ballot, from top to bottom.
Remind others to vote
Once you've turned in your mail-in ballot or made a plan for getting to the polls, check that your friends and family do the same. Even before that, make sure they are properly registered to vote. Encouraging those around you to cast their ballots is a great way to double, triple, or quadruple your impact.
Regardless of what your political views are, it should be good news that more people than ever are poised to vote this year, ensuring greater participation in the democratic process. What voters decide on and before election day will help determine how millions of animals are treated and whether we take action to protect the environment we all depend on. Don't get left behind–make sure your vote is counted by following the five steps above!
Photo credit: Cindy Shebley
Wait, there's one more step:
Over 1,279,140 Animal Shelter Meals Donated So Far –
Upgrade to a Premium Membership to get a free Animals Are Earth's Greatest Treasure shirt, feed shelter animals with the Educational Series and Meal Wheel, sign 100's of petitions with one-click, remove ads, and promote your favorite petitions to millions!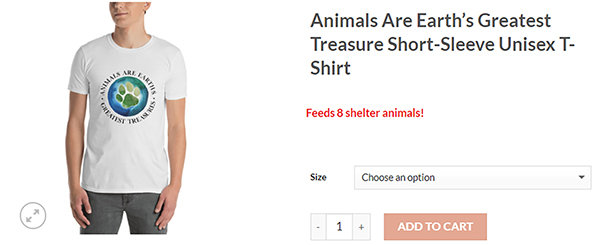 7 day money-back guarantee for new members. Zero risk.
Premium Membership comes with the following perks:
• Get a free Animals Are Earth's Greatest Treasure shirt.
• Feed shelter animals by spinning the Meal Wheel.
• Sign 100's of petitions with one-click.
• Feed shelter animals with the Educational Series quizzes.
• Ad-free browsing and voting on which petitions are displayed to millions of people.
Our Guarantee:
Cancel your subscription for any reason within 7 days and we'll refund 100% of your money, as long as you're a first time member.
Frequently Asked Questions:
How are the animal shelter meals donated?
We donate shelter meals through Rescue Bank because they research all shelters, maintain equitable distribution, and track the meals from their facilities all the way to the rescue groups. This ensures that the donation will be utilized in the most efficient and impacting way.
Why don't we just donate meals without providing any perks like the Meal Wheel?
We've been at this since 2008 and have learned that to really make a difference, we need to get people excited and engaged. Our mission is a serious one, but our methods are playful and educational. We're serious about doing good, but also want to make it fun.
Who are we?
We are a family of sites that works to protect animals, the environment, and more. Our sites include AnimalPetitions.org and ForceChange.com. We've been at this for over a decade and are dedicated to protecting and defending animals and the environment. If we can have some fun and improve the world, then we're accomplishing our goal!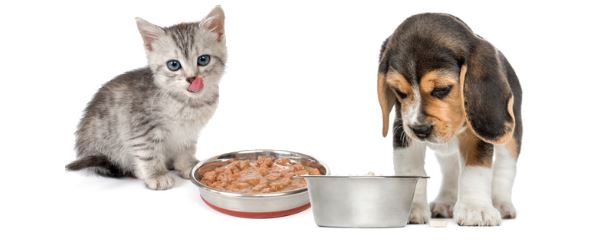 We've Been Doing This for Over a Decade and Others Have Taken Notice:
Testimonials:
"Thank you SO much for the premium feature of being able to sign multiple petitions with one click. Many of us go for hours at a time signing each and every petition and crying as we read them. I have often wished for a way to sign my name on every petition because I passionately support them and they all need our voice. This is the best thing – thank you very much!" -Karilyn K., Premium Member
"This is just the most amazing wonderful service that makes me so happy! To be able to feed shelter pets is just the greatest feeling. Thanks again for this, and for all you do for the most innocent and helpless among us, the animals. I'm lovestruck." Sandra Z., Premium Member
"I love the upgrade option and I am so glad I did it.....it enables me to stand with you and many others to fight for the justice these precious souls deserve! We are their voice!!!! And....I adore helping to feed them as well! The spin the wheel game is fun....and I like doing it everyday to help! Keep up the wonderful work....and I know....every click makes a difference!" Dorothy B., Premium Member
"I am so excited to become a Premium Member and to have one-click signing, as I was spending countless hours signing petitions...not that I mind doing it, but my goodness, there sure are a lot of them. I always hope that my signature somehow helps, because these people that abuse/torture animals, need to be put away. As you can tell, that is my passion, I have such a heart for animals, and I want to be their voice." Darlene R., Premium Member
"Thank you so much! I love being a premium member and spinning that wheel every day, especially when I land on 4 or, best of all, 5 meals. Thank you for all you do, we are all so grateful for you." Sandy T., Premium Member
"With deepest Aloha, You have no idea how grateful I am for you!" Jan L., Premium Member
"Thank you for the Premium Membership option. I really appreciate that I can sign multiple petitions with one click. It's great! Thank you for the work you do." Ashley H., Premium Member
"I absolutely love the Educational Series!" Yvonne L., Premium Member
"I am a premium member and religiously sign every petition. THANK YOU for this platform. I also vote for the petition nearest my heart, sometimes voting globally, sometimes I am caught by an individual animal's plight. What gives me great pleasure is noting that almost always, the percentages have no more than a 6-7% spread. It means that, overall, everyone cares about all of the petitions ALMOST EQUALLY! LOL, I also spin that wheel, and when I get 4 or 5 meals, I dance around the room! I have long maintained that what someone does to a helpless animal, they will do to a weaker human if they think that they can get away with it. Those who abuse, no matter how many legs their victims have, should be punished to the fullest extent of the law." Rebecca E., Premium Member
"I LOVE LOVE LOVE my Premium Membership! Everything and anything I can do to help animals and contribute to justice in the world makes me very happy!" Jan L., Premium Member
---
Still have questions? Email us: organize@forcechange.com


[easy-social-share buttons="facebook,mail" morebutton="1″ counters=0 fullwidth="yes" query="yes"]
Nick Engelfried Writes About Animals, the Environment, and Conservation for the ForceChange network