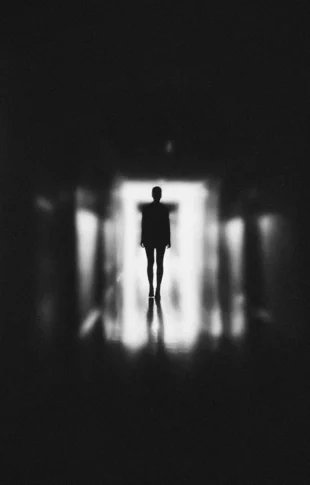 Target: Greg Abbott, Governor of Texas
Goal: Expand mental health services and advocate for restrictions on gun ownership for the mentally troubled.
The first mostly-child victims of a Texas mass shooting are being laid to rest. The state's governor has largely focused on mental health in the aftermath, claiming "anyone that shoots another person has a mental health challenge." But much like many of his fellow politicians, Governor Greg Abbott seemingly only wants to talk about mental health in the wake of tragedy and as a distraction from questions about his own policies. In fact, the governor's track record on mental health issues is abysmal at best.
Mere weeks before the Uvalde massacre, Governor Abbott slashed the budget of the Texas Health and Human Services Commission to the tune of 210 million dollars. This agency is not only responsible for Children's Medicaid, but it also oversees the state's mental health programs. A non-profit, non-partisan group recently ranked Texas last in the nation in regards to mental health services access.
And when attempting to link mental health issues to tragedies like Uvalde, state politicians' words ring even more hollow. Texas has experienced other mass shootings in recent years, most notably at a Santa Fe school in 2018 and an El Paso Walmart just a year later. Both of these mass-casualty shootings led to calls for red flag laws that would prevent individuals with worrisome behaviors from accessing guns. Yet in each case, the state legislature blocked efforts to enact these laws, even claiming after one failed effort that the laws were not needed.
Sign the petition below to demand the governor back up his empty promises and pledges with decisive action that could save lives.
PETITION LETTER:
Dear Governor Abbott,
Mental health has become your new favorite phrase in the wake of the Uvalde tragedy that took 21 Texans' lives. Where were these broad concerns about "Texas doing more with mental health" when you were diverting hundreds of millions of dollars from state programs (including ones that oversaw mental health services) to fund political stunts at the border? Where has the urgency been year after year as Texas ranks last out of 50 states for mental health access?
You did seem to show some support for red flag laws following the Santa Fe school shooting, only to quickly back-track after members of your own party whole-heartedly vetoed the effort. If anyone is politicizing these tragedies, Governor, it is you and your fellow politicians who only seem concerned about the public welfare after wide-scale death occurs. Any other time, you run away from real investments and answers when they run counter to your political fortunes.
How many more Texans, and how many more children, have to die before you take responsibility? Your state is in the midst of a mental health crisis largely born of callous indifference. If you really care about this diverse and populous state's public health, act like it. Expand access to services and fully fund the agencies capable of delivering the help so many desperately need. Moreover, fight for real and meaningful reform in the halls of the legislature responsible for shaping Texas' future.
Sincerely,
[Your Name Here]
Photo Credit: Elina Araja