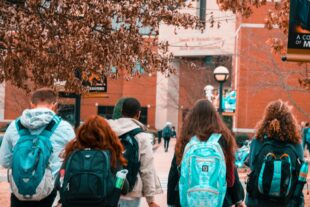 Target: Judith M. Persichilli, Commissioner of New Jersey Department of Health
Goal: Advise closure of school linked to cluster of brain tumor cases.
At least 110 people hailing from a New Jersey township have been diagnosed with rare, sometimes aggressive brain tumors in recent years. A man began investigating the mystery after both he and his wife developed the exact same type of tumor. When his sister also developed a brain cancer that would eventually prove fatal, his investigation became even more personal. This mission did eventually yield one other common link between the afflicted: their high school.
Every individual in the cluster of brain tumor cases had either attended or worked at Woodbridge Township's Colonia High School. Upon hearing about this medical mystery, the mayor of the township contacted an environmental engineering team to check the school for potential radiation or other contaminant exposure. State and federal environmental and health agencies are also aiding the effort. Getting the results of testing, however, could take weeks. Despite the very real possibility of a public health menace, this school—built in the 1960s—has not yet been closed. Hundreds of students continue to roam its halls today.
Sign the petition below to demand the New Jersey Department of Health take immediate action to protect students from a potential threat to their long-term health.
PETITION LETTER:
Dear Commissioner Persichilli,
Cognitive decline, hearing loss, violent seizures, and death: these are just some of the fates that befell dozens of people in Woodbridge Township. Now, environmental scientists are working to confirm whether or not the very place they were sent for an education sickened them. The findings of the Colonia High School investigation may take time, and perhaps may never be completely conclusive.
You cannot risk the lives of young people with their whole lives ahead of them. Every day they are potentially exposed to cancer-causing substances is a day you are gambling with their lives. Please recommend a closure of this school until a determination is reached beyond question that it poses no danger.
A high school should be a place that prepares students for the beginning of their adult lives, not the end.
Sincerely,
[Your Name Here]
Photo Credit: Stanley Morales