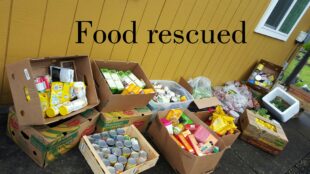 Target: Marie Claude Bibeau, Minister of Agriculture Canada
Goal: Create a federal program to stop food waste and feed underprivileged Canadians.
More than 5 million Canadians are insecure about their food or rely on food banks to feed their families. Despite this, more than $30 billion dollars of edible food is destroyed by grocery stores each year. Most of this food is fit for human consumption and should be donated to food banks or given to struggling and underprivileged citizens.
Besides the humanitarian implications, this massive amount of wasted food has an immensely negative impact on the environment.
Sign this petition to urge Canada to follow Frances's example, and create a federal law forbidding grocery stores from throwing away food that is still edible and fit for human consumption.
PETITION LETTER:
Dear Honourable Bibeau,
It is disgraceful how much perfectly edible food Canada throws away each year while millions of Canadians are struggling to feed their families. Grocery stores throw away billions of dollars of food that is still fit for human consumption, and this has to stop. This wasted food needs to be used to reduce the hunger of so many people, including 1.5 million underprivileged children.
On top of that, reducing the food waste from grocery stores would have significant benefits for our environment.
I urge you to implement a federal program that prohibits destroying food that can still be eaten, and have this food donated to charities and food banks.
Sincerely,
[Your Name Here]
Photo Credit: Colenyj