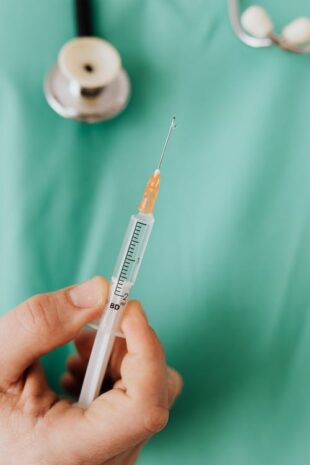 Target: Thaawar Chand Gehlot, Leader of India's Council of State
Goal: Lift restrictions on charitable aid intended to alleviate impact of COVID-19 surge.
As vaccines prove effective and mask-wearing restrictions continue to be lifted by the nation's foremost agency on infectious diseases, life is beginning to return to some semblance of normalcy in America. Across the world, however, a more nightmarish story is unfolding. Cases of COVID-19 have skyrocketed in some parts of Asia, with no country feeling the crushing toll more than India. The world's second-most populous country now accounts for about half of all virus-related deaths. Corridors and lines outside hospitals are crammed with sick and dying individuals desperate for help from a collapsing healthcare system. Even surviving patients must sometimes battle insidious after-effects like the deadly black fungus infection. The alarming crisis some describe as "apocalyptic" may get even worse, as medical experts fear the 300,000-plus fresh cases tallied daily in recent weeks may be underreported.
Tragically, lacking leadership from the country's top officials may be sidelining this crucial help at a time when outreach is needed most. Suspected mismanagement of vaccine rollout has already put a detrimental pause on vaccinations because supplies are so short. Compounding the problems, oxygen, personal protective equipment, and financial aid are also sorely lacking. The international community has stepped up its aid, with several global charity organizations leading humanitarian efforts and trying to distribute many of the essential items. In a highly troubling turn of events, however, many of these charities' hands are tied in reaching the hard-hit areas in most urgent crisis.
India's government passed an amendment to an existing law in the midst of the pandemic that seemingly bars local chapters of large charities from redistributing money and supplies to smaller charities. The government appears to want all aid directed to its state-run organizations, and charities must go through tangles of red tape to make these transactions possible…time-consuming actions the country can ill afford. While grassroots with community roots are effectively left out of the aid process, donations remain unaccounted or slow-walked, undermining distribution and efficiency. Meanwhile, the wails of grieving families continue to echo through overwhelmed hospitals around the country.
Sign the petition below to demand India's leaders dismantle this deadly dictate and do everything in its power to end the nation's devastating spiral.
PETITION LETTER:
Dear Mr. Gehlot,
Every day in India brings a fresh wave of grief and despair. To date, this nation has lost the equivalent of a medium-sized city: mothers, fathers, siblings, and children who will never see their families again. A leader is not measured by his or her performance during times of stability but rather by the example set during tremendous adversity. For India's leadership, the defining moment is now.
"Stymied" and "paralyzed," are just two of the words used to described current aid efforts within the country. Nonprofits nation-wide recently united to bring to your attention alarming concerns about the effects of the recently passed amendment to the Foreign Contributions Regulation Act. They claimed, "the organizations best placed to respond to community needs at the grass roots in a timely, agile manner are unable to access these donors" and cited "scarce time, bandwidth and human resources" being diverted "away from helping people."
These organizations devoted to humanitarian outreach are asking for a waiver from a regulation that has no place during the planet's worst pandemic in decades. Please honor this request and enable the global community to extend a true helping hand in this time of shared need.
Sincerely,
[Your Name Here]
Photo Credit: Karolina Grabowska