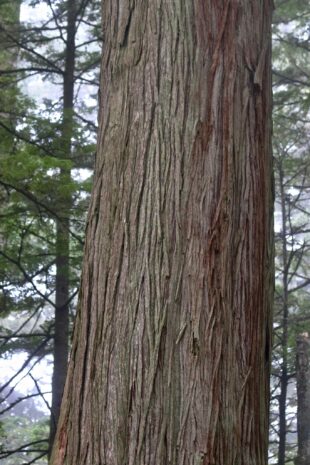 Target: George Heyman, Minister of Environment and Climate Change Strategy of British Columbia
Goal: Stop tree poaching in protected forests and enforce stiffer fines for poachers.
In a few short months, over 100 trees have been illegally cut from a protected forest reserve in British Columbia, Canada. Most of the trees are Douglas Fir and Western red cedar which are nearly a century old and are considered an endangered part of the coastal ecosystem. Officials believe this atrocious environmental pillaging is the result of high lumber prices. While criminals who are caught poaching trees from Crown land can receive $1 million dollars in fines, most penalties are under $200.
This area has been logged in the past, but logging operations have been temporarily stopped as environmental groups work with the government and First Nations in an attempt to protect these precious trees in the future. Daily patrols have been started, but it is difficult for locals to cover the more than 12,000 acres of forest.
Sign this petition to encourage the government to provide financial support and manpower to protect this delicate ecosystem, and to make sure poachers are punished to the full extent of the law.
PETITION LETTER:
Dear Honourable Heyman,
Tree poaching has become a serious problem in your province. It is sad to see such blatant disregard for the delicate ecosystem that is already endangered. It is encouraging that logging operations in the area have been halted, but it is shameful that soaring lumber prices have led people to pillage the environment.
I urge you to provide resources to patrol and protect these precious trees, and to bring the maximum penalty down on tree poachers.
Sincerely,
[Your Name Here]
Photo Credit: Roy Luck