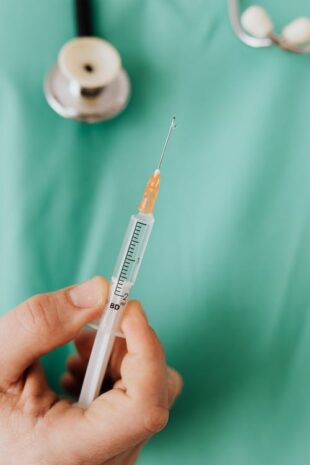 Target: Leila Centner, Owner of Centner Academy
Goal: Do not spread false information about or retaliate against employees who receive COVID-19 vaccine.
While controversy rages about whether or not businesses and public institutions should require vaccination of employees, one Florida private elementary school has taken a drastically different—and perhaps health-hazardous—approach. Miami's Centner Academy sent out a memo to parents and faculty declaring that it could likely terminate teachers who chose to get a COVID-19 vaccine after the memo was sent. The operators of the school cited supposed "new and yet to be researched" information concerning the risks of vaccination.
This unverified and unsubstantiated information reads more like an internet conspiracy theory. Portions of the letter claimed that vaccinated people  "may be transmitting something from their bodies" that could "negatively impact" the unvaccinated, in particular the "reproductive systems, fertility, and normal growth and development in women and children." The letter also requires employees already vaccinated to stay far away from students, as if the teachers themselves were the ones posing the health risk. Then, the messengers of this misinformation summarize with "it is our policy, to the extent possible, not to employ anyone who has taken the experimental COVID-19 injection until further information is known."
Since the pandemic's earliest days, this school has routinely flouted public health guidance. According to former employees, masking and social distancing were rarely, if ever, enforced. Some students at the school recently claimed a science teacher discouraged them from getting vaccinated and even warned against hugging vaccinated parents for too long. Centner allegedly puts its employees and its young students in danger daily to the tune of $30,000 a year per student.
Sign the petition below to demand this apparent money-grabbing institution stop endangering the children under its care with seemingly willful ignorance.
PETITION LETTER:
Dear Mrs. Centner.
At a point in history when the world is at a crucial crossroads in its public health efforts, you are seemingly maliciously spreading misinformation and risking the lives of the very students whose families pay you $30,000 a year to ensure their intellectual and physical welfare. Your lack of safeguards and protective measures during this pandemic have been shameful enough. Now you want to violate the health choices and labor rights of your employees by reportedly threatening their jobs if they take a step that could save their lives.
You seemingly value unverified and, in your own words, "yet to be researched" conspiracy theories over science and transparency. You cannot hold your belief systems like a weapon over the children your school is supposed to be educating. The school's policy regarding COVID-19 vaccinations of employees is extortion at best and potentially deadly negligence at worst.
You claim to value personal choice. If this claim is true—and if you want to avoid a future litany of lawsuits—get out of the way of adults who choose to protect themselves and rescind this inflammatory policy immediately.
Sincerely,
[Your Name Here]
Photo Credit: Karolina Grabowska