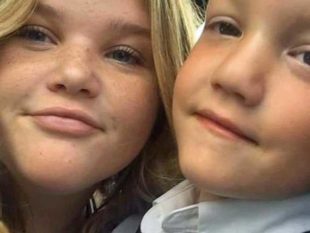 Target: Jerrold Nadler, Chairman of the U.S. House Judiciary Committee
Goal: Punish caretakers who do not report children missing within reasonable time.
They lived hundreds of miles from each other, yet their lives paralleled in a similarly horrific fashion. In Idaho, young siblings Tylee Ryan and JJ Vallow went missing in September of 2019. It reportedly took months before either of the children's unknown whereabouts were signaled to authorities…by worried grandparents. In December of that same year, Evelyn Boswell of Tennessee—just 15 months old—disappeared. And once again, months apparently passed before the little girl was reported missing. Tragically, the remains of all of these children would be discovered in 2020. In each case, foul play was suspected. And in each case, the kids' mothers fell under suspicion.
Despite the fact that these parents at the very least seemingly abandoned their basic duty of care by failing to report their children missing, in neither case were the caretakers charged or jailed for this dereliction of duty. Of the roughly 420,000 missing kids cases every year in the United States, over one-quarter go unreported to police for a significant period of time.  Many states have laws that make failure to report child abuse or neglect a crime. Yet in what could be considered the ultimate form of neglect—failure to report a missing child—only a handful of states even have any laws on the books addressing this form of potential abuse. The state where the Evelyn Boswell case unfolded, Tennessee, is currently pursuing an Evelyn's Law that would criminalize such behavior, but even in this case the legislation would only make the non-reporting a misdemeanor.
Sign the petition below to encourage a national law that could better secure justice for all missing children.
PETITION LETTER:
Dear Representative Nadler,
Mandatory reporting laws exist in several states that make failure to report child abuse or neglect a crime. But when a child goes missing, too often the ultimate victim of fatal child abuse, the law largely remains silent. Over 1,000 missing children every year do not have their status reported for days, weeks, or months, if ever. Despite this neglectful at best behavior from caretakers, no charges typically follow unless the child is later discovered dead. Such tragic circumstances reportedly occurred in at least two high-profile cases in 2020.
During these irretrievable moments when authorities' hands were tied, critical time was lost in locating these children, bringing some measure of peace to their families, and in securing justice for young people taken far too soon. These children's lives did not just begin having value when their bodies were located. Their disappearances, and the seeming carelessness of the people they most trusted to shield them from harm, mattered.
Please advocate for a national law that would make failure to report a missing child within 24 hours a felony offense. Protect vulnerable Americans who cannot protect themselves.
Sincerely,
[Your Name Here]
Photo Credit: Kay Woodcock