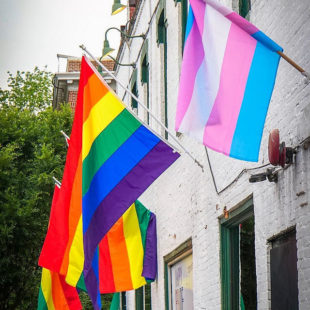 Target: Nana Akufo-Addo, President of Ghana
Goal: Reopen LGBTQ+ community center that was raided and forcibly closed by government security.
A safe-space for Ghana's LGBTQ+ community was raided and shut down by government security forces in a move that international human rights groups are unanimously condemning. Authorities in Accra stormed into the office of LGBT+ Rights Ghana and shut it down. This came only days after some threatened to burn down the building.
While homosexuality is not criminalized in Ghana, anyone caught having "gay sex" can face up to 25 years in prison. The LGBTQ+ community faces severe discrimination, so the community center was their space to find friendship, support, and acceptance.
"Ghana is a free country and we expect the president and the security agencies to rather protect us instead of threatening us," said Alex Donkor, director of the group.
Because the community center does not violate any national law, authorities had no right to shutter it and cut off its services. Sign the petition to demand that this community center be reopened so that the LGBTQ+ community has a safe space to escape to when they need it most.
PETITION LETTER:
Dear President Akufo-Addo,
LGBT+ Rights Ghana is a community organization that the LGBTQ+ community relies on for services and support. However, security forces violated international human rights laws by raiding and shutting down this community center. This move has led to condemnation from civil rights organizations across the world.
Since homosexuality and LGBTQ+ support centers are not against any federal law, there was no right for security forces to shutter this organization. I demand it be reopened immediately so Ghana's LGBTQ+ citizens can access this safe space they so desperately need.
Sincerely,
[Your Name Here]
Photo Credit: Ted Eytan