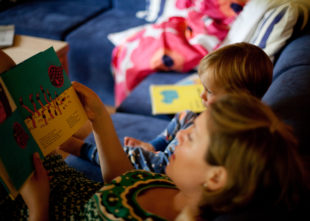 Target: Joe Biden, President of the United States
Goal: Encourage reforms that would give mothers financial, job-related, and emotional support.
American working mothers collectively have lost an estimated 2.2 million jobs since the pandemic began. For context, working fathers have lost 870,00 jobs. Worse yet, the rates of job loss for women of color are nearly three times the numbers of their white counterparts.
The inequities in the workforce have continued to widen, as men have regained employment in the past few weeks while women continue losing valuable work time. Because mothers tend to bear the brunt of childcare responsibilities, the increasing strain of trying to juggle work responsibilities with online schooling and other pandemic-era challenges threatens to keep many mothers out of the workforce for some time to come. As a result, slow gains made in areas like overall female employment and pay equity could be diminished for years.
The Marshall Plan for Moms, an ambitious initiative championed by prominent female leaders in the workforce, could help bridge these divides. The plan calls for wide-scale government investment in "transformative structural change." Specific goals in the blueprint include paid leave, universal childcare, child tax credits, mental health support. and equal pay reform. Advocates also believe the hard, challenging work of all mothers should be acknowledged with direct monthly payments in the midst of the pandemic.
Representative Grace Meng has formalized this united effort with the introduction of a resolution in the House of Representatives. Sign the petition below to support this proposal and support moms nationwide.
PETITION LETTER:
Dear President Biden,
The United States invested in an important initiative to help its allies rebuild after the ravages of World War II. The Marshall Plan aided the world in achieving the relative international stability it has managed over the past several decades. Now is the time to invest in a new Marshall Plan: the Marshall Plan for Moms.
"Moms throughout America are screaming out for help, Moms – especially, moms of color – have been pushed to the brink of economic, social, and emotional collapse due to this pandemic." Representative Grace Meng spoke for so many women when she made this statement after introducing the Marshall Plan for Moms into the legislative discussion. This plan includes many of the rights for which you have long championed, including pay equity, childcare investment, and tax credits to aid the most disadvantaged.
As the women who helped shape this plan have implored, "you didn't create this problem, but your administration has an opportunity to fix it." They have asked that you create a task force for this critical issue and, most importantly, that you pledge your support. The plan's central theme resonates: "motherhood isn't a favor and it's not a luxury. It's a job." Without question, for many it is the hardest job of all…a job without pay, vacations, or retirement.
Mr. President, you have signaled your desire for a comprehensive infrastructure package. Please help create the infrastructure for true, lasting workplace and gender equality.
Sincerely,
[Your Name Here]
Photo Credit: Lars Ploughmann