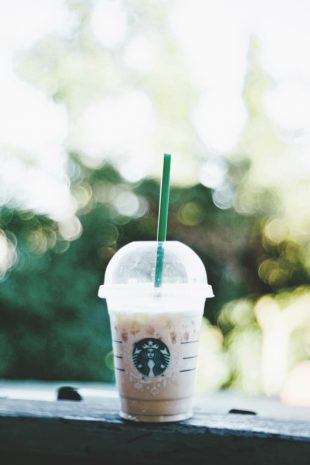 Target: Kevin Johnson, President and CEO of Starbucks
Goal: Congratulate Starbucks for staying true to its sustainability commitments and finally replacing plastic straws.
Starbucks has made the move to remove 1 billion straws from our landfills and oceans. Following the company's announcement in 2018 to stop using single-use plastic straws in all of its stores, ForceChange members showed support for this decision. Starbucks has upheld its commitment and its new spouted lid has officially debuted.
The new lid uses 9% less plastic than the old lid-and-straw combination and it is made from recyclable plastic. This is a beginning step in the company's 2030 commitment to reduce landfill waste by 50 percent.
This is a significant milestone for the environment. Plastic waste poses a significant threat to all ecosystems, especially to the oceans and marine life. With luck, Starbucks' commitment to environmental conservation will encourage other major companies to embark on similar feats.
Sign this petition to congratulate Starbucks on their success and encourage them in their future conservation endeavors.
PETITION LETTER:
Dear Mr. Johnson,
I am very encouraged to hear that your company has upheld its promise to the environment and has released the new spouted lid to replace single-use straws. Plastic straws are detrimental to the environment and your actions to eliminate them are admirable.
Starbucks' commitment to environmental conservation shows responsibility and ethical company values. I applaud you for moving beyond words and following through with action. I hope that this will inspire other companies within the industry to attain similar achievements.
I congratulate you on accomplishing this significant milestone.
Sincerely,
[Your Name Here]
Photo Credit: StockSnap