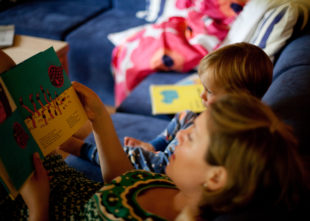 Target: Thérèse Coffey, Secretary of State for Work and Pensions, United Kingdom
Goal: Remove cap on crucial benefits to save families from drastic poverty.
Thousands of children in the United Kingdom are at risk of falling into severe poverty due to a government policy limiting financial assistance to households. Universal Credit, the UK's primary welfare program, caps the amounts households can receive, but as economic hardship deepens, an increasing number of families are finding that the amount given is nowhere near enough to support their families. Anti-child poverty campaigners have found that removing this cap, if only for the duration of the economic uncertainty surrounding COVID-19 and the impending Brexit, would prevent almost 150,000 children from joining Britain's growing population of destitute citizens.
The current system is designed to allow beneficiaries to hold part-time jobs while receiving benefits. However, as the pandemic continues and as a virulent new strain of coronavirus has been discovered, thousands of jobs have been lost and exposure is a daily danger for those still with work. The United Kingdom is obliged to care for all of its people, particularly those who are most vulnerable. Sign the petition below to demand that the cap on benefits be canceled to protect the well-being of impoverished children.
PETITION LETTER:
Dear Ms. Coffey,
Although Universal Credit has been claimed to restore those out of work to employment, it now risks condemning thousands of children and families to deepening poverty with no way out. As households across the United Kingdom struggle to weather the storm of COVID-19, the British government has an ethical duty to offer any aid it can.
The cap on benefits for families in need is the opposite of help, instead restricting parents out of work and their dependents to a spiraling financial crisis. I demand that you remove or suspend this cap immediately to protect the health, comfort, and safety of young people.
Sincerely,
[Your Name Here]
Photo credit: Lars Plougmann