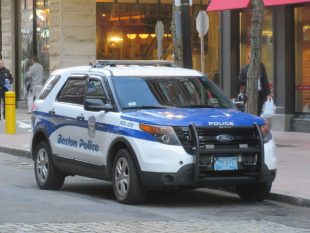 Target: Boston Mayor, Marty Walsh
Goal: Fire and arrest officer who reportedly bragged, on camera, about hitting protesters with his car.
A recent video shows a member of the Boston PD seemingly brag about driving his car into a crowd of protesters. Bodycam footage appears to show the officer brag about the incident before backtracking when realizing the camera was on. The officer has been suspended with pay and Mayor Marty Walsh has expressed remorse for this instance, but that's not enough. The officer at fault deserves to be fired and arrested for attempted vehicular manslaughter, for which he has reportedly admitted guilt.
As public trust in the police continues to shrink, moments like these are a reminder of why there are still nightly protests against the actions of law enforcement. Systemic mistreatment of the citizens they are sworn to protect is unacceptable and violations of that trust need to be treated swiftly and seriously. This is why it's important to stand up and voice your concern with the actions of this officer and demand accountability. Demand that Mayor Walsh fire the officer involved.
PETITION LETTER:
Dear Mayor Walsh,
A police officer seemingly bragging about hitting protesters with his car is not only a direct assault on Americans, but a violation of American principles. Protesters have the constitutional right to protest however they deem fit without having to worry about retaliation from the state. An officer driving into a crowd of people should definitely be considered retaliation.
Being suspended with pay isn't enough. If the claims are indeed true, this officer needs to be fired, charged for his crimes, and made unable to work in law enforcement again. Officers who show a clear disregard for the safety of their citizens should not be allowed to work in law enforcement, as they are clearly breaking the law themselves. This is why we are demanding that you take action to ensure that the officer responsible is punished adequately.
Sincerely,
[Your Name Here]
Photo Credit: Jason Lawrence