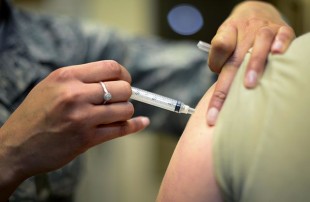 Target: FDA Director, Dr. Stephen Hahn
Goal: Prioritize essential & frontline workers to receive COVID-19 vaccine first.
The FDA has officially given the O.K. to roll out the COVID-19 vaccine and the debate for who gets vaccinated first is in full effect. Many frontline & essential workers are now making their case for them to be the first in line, including firefighters, nurses, and other essential workers. Frontline workers have been some of the most vulnerable during the pandemic as they come in contact with potentially infected people every single day.
While there is no real infrastructure in place to determine who is most vulnerable or who deserves the vaccine first, ensuring the safety of our frontline workers is ensuring the safety of the rest of the country. Sign below and demand that the FDA put some sort of prioritization for frontline workers to receive the vaccine as soon as it's available.
PETITION LETTER:
Dear Dr. Hahn,
As the COVID-19 vaccine becomes available, the most vulnerable Americans who are in contact with COVID-19 everyday must be protected. Healthcare professionals, firefighters, and food service workers are all some of the most vulnerable community members who are continually putting their lives on the line to ensure that society continues running smoothly. Without essential workers, the economy would fall apart and there would be far less direct support for those who have caught COVID-19 as many essential services would collapse.
Now, more than ever, frontline workers must be thanked for their sacrifices during this pandemic. They've risked and given their lives to ensure that basic needs are met, and they are owed more than a simple thank you or the title of 'hero.' They deserve first access to the COVID-19 vaccine, and they deserve it as soon as possible. I demand that you make the recommendation to give the vaccine to front line workers immediately.
Sincerely,
[Your Name Here]
Photo Credit: Areca Wilson