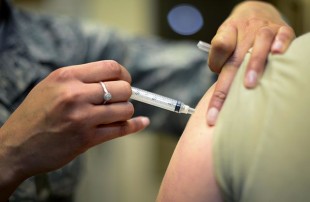 Target: Donald Trump, President of the United States
Goal: Do not turn down opportunities to purchase COVID-19 vaccine.
President Trump turned down the offer to purchase COVID-19 vaccinations from drug developers, a decision that could result in a months-long wait for vaccine availability. In anticipation of the clinical trials, Pfizer offered the Trump administration the chance to purchase vaccines beyond the 100 million doses that the company agreed to sell to the government months ago. The Trump administration never made the deal for additional vaccine doses. The result could mean that Americans will wait to receive vaccinations as other countries are shipped the lifesaving drug.
Realizing that the United States has essentially allowed other countries to take its place in line for the vaccine, President Trump plans to issue an executive order that states that other nations cannot get the US supplies of the vaccine until Americans have been vaccinated. However, the executive order does not secure any additional doses of the vaccine for Americans. Therefore, the executive order is more or less moot.
Vaccines are likely to be rolled out for emergency use in the coming week. The European Union announced that it had secured a deal with Pfizer and BioNTech, the developers and producers of the vaccine, for 200 million doses with an option for 100 million more doses. In July, the US government was given the option to purchase 100 million to 500 million more doses and warned repeatedly by Pfizer that demand would greatly exceed supply. When asked if the Trump administration had missed out on a crucial chance to secure a higher supply of vaccine doses, a spokeswoman for the Department of Health and Human Services said, "We are confident that we will have 100 million doses of Pfizer's vaccine as agreed to in our contract, and beyond that, we have five other vaccine candidates."
Sign this petition to urge the Trump administration to take every opportunity to purchase COVID-19 vaccine doses from manufacturers to ensure that all Americans can have access to the vaccine.
PETITION LETTER:
Dear President Trump,
During a global pandemic that has killed over a quarter of a million Americans, you turned down the opportunity to purchase vaccine doses from the leading developer, despite repeated warnings that demand would greatly surpass supply. Now, it is possible that after the initial 100 million doses are used, Americans will have to wait until the summer months to receive vaccinations. Where the US government hesitated to purchase vaccines, other countries stepped in, planning to purchase over twice the amount of vaccines that will be available to Americans.
This is simply a failure of planning. There should be no hesitation or hold backs when it comes to preventions of this deadly virus. I urge you to not turn down any forthcoming opportunities to secure COVID-19 vaccination doses for Americans.
Sincerely,
[Your Name Here]
Photo Credit: Areca Wilson