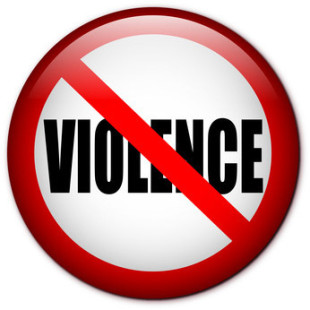 Target: Mitch McConnell, U.S. Senate Majority Leader
Goal: Rebuke threats of violence and death against election officials and workers.
The post-election poison continues, and now it is threatening the lives of the men and women who worked days on end to ensure a fair process. The Georgia attorney general's life was threatened and his home made the target for almost daily harassment. A Trump campaign attorney proclaimed that the former head of American cybersecurity should be shot. Across the country, everyday Americans who were employed at ballot-counting sites have endured violent hostility and death threats. One Georgia employee has even been the subject of an online campaign featuring the image of a noose and a directive that the employee be hung for supposed treason.
This dangerous behavior has largely been fueled by the Trump campaign's continued baseless and perpetually thrown-out-of-court claims of widespread voter fraud. The president himself routinely takes to Twitter with debunked conspiracy theory allegations, even against fellow Republicans. The ongoing damage done to the lives of people in his state prompted Georgia's Republican voting systems manager Gabriel Sterling to offer a strong condemnation and rebuke: "I can't begin to explain the level of anger I have right now over this. And every American, every Georgian, Republican and Democrats alike, should have that same level of anger…this is elections. This is the backbone of a democracy. And all of you who have not said a damn word are complicit in this."
The complicity of which this official passionately spoke extends to Republican leaders who have remained almost entirely silent as the president continues to undermine democracy and inflame potentially deadly tensions. Sign the petition below to demand these cowardly so-called leaders speak out for the sake of American lives and America's future.
PETITION LETTER:
Dear Senator McConnell,
"Somebody's going to get hurt. Somebody's going to get shot. Somebody's going to get killed." Georgia election official Gabriel Sterling laid it out in the plainest and starkest terms, Senator. He spoke of a 20-year-old employee who was dealing with very serious threats against himself and his family…all because he dared to work this country's election. This young man is representative of a deeply disturbing trend taking place across the nation.
Predictably, President Trump responded to Mr. Sterling's passionate plea to "stop" by doubling down on his inflammatory, hateful, and downright dangerous rhetoric. Your continued silence on behavior you know to be fundamentally wrong and un-American is not just enabling. It is complicity. Is your fear of this man and your blind loyalty to retaining power really worth American lives?
Your allegiance is to the welfare of this country and its people. Remember your oath and unequivocally condemn this post-election madness of conspiracy theories and insidious tirades. Don't aid, abet, and inspire violence. You do not want the blood of any American on your hands.
Sincerely,
[Your Name Here]
Photo Credit: Charly Kar