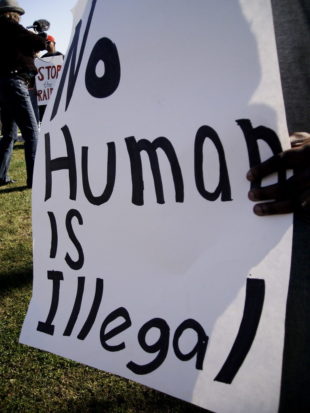 Target: Donald Trump, President of the United States
Goal: Stop the separation of migrant children from their parents and reunite families who have been deported.
The parents of at least 545 migrant children have been separated from their families by the Trump administration and they cannot be located. About two-thirds of the 1,000-plus parents have been deported from the United States to Central American. A recent filing from the American Civil Liberties Union states that lawyers appointed by a federal judge are still searching for those parents while the children remain in the United States.
The separations of children from their parents is a result of the "zero tolerance" policy instituted by the Trump administration in 2018. However, the administration has confirmed that separations, particularly at the southern US border, have been happening since as early as 2017 under a pilot program. The ACLU and other pro-bono law firms have been attempting to reconnect members of families separated during this pilot program.
Lee Gelernt, deputy director of the ACLU Immigrants' Rights Project, said: "It is critical to find out as much as possible about who was responsible for this horrific practice while not losing sight of the fact that hundreds of families have still not been found and remain separated. There is so much more work to be done to find these families. People ask when we will find all of these families, and sadly, I can't give an answer. I just don't know. But we will not stop looking until we have found every one of the families, no matter how long it takes. The tragic reality is that hundreds of parents were deported to Central America without their children, who remain here with foster families or distant relatives."
Sign this petition to urge Trump to stop the separation of migrant children from their parents and to commit to funding the workers needed to reunite separated families.
PETITION LETTER:
Dear President Trump,
Families are being destroyed because of your administration's "zero tolerance" policy at the southern border. It is deplorable that families arrive in the United States with hopes of safety and a new beginning and what they are met with is a violent division of their family unit. Children are left with strangers or distant relatives when their parents are deported out of the United States. Then, it becomes incredibly difficult to reunite these children with their parents. In some cases, it seems almost impossible.
I urge you to put a stop to the separation of children and parents and to commit to funding the search to reunite separated families.
Sincerely,
[Your Name Here]
Photo Credit: Richard Vallejo