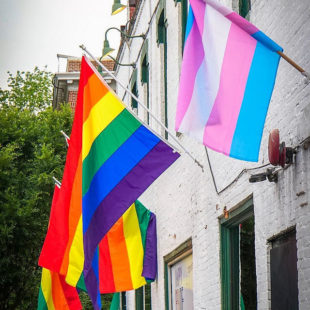 Target: Commissioner Tracy Houck, Great Falls City Commission, Montana
Goal: Protect the LGBTQ community from discrimination in housing and employment.
In many towns and states across the nation, the LGBTQ community still faces discrimination in healthcare, housing, employment, and education. However, one of the towns where discrimination is still legalized is set to make a very important vote. The Great Falls City Commission in Montana will decide whether the city's LGBTQ community needs a non-discrimination ordinance.
This ordinance will protect the LGBTQ community from discrimination, mainly in housing, employment, and public accommodations. It is a small step, but one that is needed. The city's LGBTQ Center will present their case for why protections are long overdue. The passage of this ordinance is not certain, not after the city attorney stated such an ordinance is not needed because state and federal laws are already "on the books." However, more protections will ensure that the LGBTQ community has all the support they need in their fight for equality.
LGBTQ protections against discrimination are sorely needed in every city, county, and state in this nation. Sign the petition to demand that the Great Falls City Commission approve these non-discrimination measures.
PETITION LETTER:
Dear Commission Houck,
Despite state and federal protections, the LGBTQ community still faces discrimination every single day. In housing, in education, and in employment. Your commission has the chance to make a change, a change that can influence similar actions across the state of Montana.
Your city attorney does not speak for the LGBTQ community. Listen as they speak for themselves and address the discrimination they have faced in their own backyard. After you hear their stories, I ask that you pass the non-discrimination ordinance.
Sincerely,
[Your Name Here]
Photo Credit: Ted Eytan