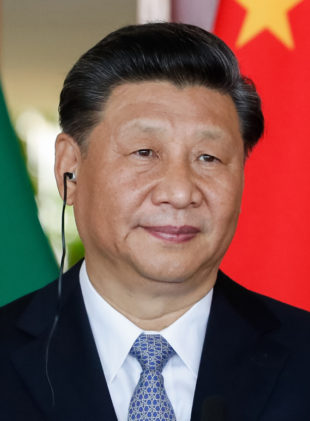 Target: Xi Jinping, President of The People's Republic of China
Goal: Stop exploiting the labor of the Uighur minority group to produce personal protective equipment for the coronavirus.
Chinese companies are reportedly using forced labor from Uighurs, a persecuted group of religious minorities, to produce personal protective equipment (PPE) for the coronavirus. A study by the New York Times traced a shipment of face masks from a company that uses Uighur labor to the U.S. state of Georgia, as well as to other countries.
This controversial Chinese labor program sends Uighurs and other ethnic minorities into factory and service jobs. Though the program claims that it helps "local residents rise above poverty through employment and lead fulfilling lives," many human rights organizations and others say that participation is often involuntary. In addition, workers are required to learn Mandarin and pledge their loyalty to China at a weekly flag-raising ceremony.
Using persecuted ethnic minorities to produce PPE is unethical. Sign below to demand the president of China stop exploiting Uighur labor.
PETITION LETTER:
Dear President Jinping,
Uighurs face inhumane persecution in China, including forced assimilation and loss of communication with family members. Now, their labor is being exploited to produce PPE for the coronavirus in a program that disguises itself as beneficial and voluntary.
However, recent studies have found that many members of ethnic minorities are being forced to participate in these labor programs in order to keep up with the global demand for PPE. This unethical treatment of refugees must end. I demand that you stop exploiting Uighur labor to produce protective equipment for the coronavirus.
Sincerely,
[Your Name Here]
Photo Credit: Rakitra Niaviana