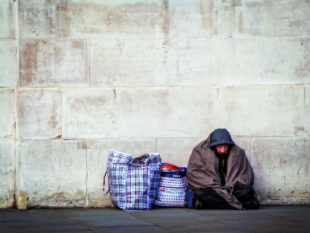 Target: Senate Majority Leader Mitch McConnell
Goal: Protect American families from homelessness, starvation, and economic insecurity by granting additional stimulus checks of $2,000 a month.
The COVID-19 crisis has plunged millions of Americans into financial insecurity. Many small businesses around the country have closed, others are struggling to make ends meet. Workers have lost jobs and income. Many have been forced to rely on savings or take out costly loans. The financial toll of this crisis has fallen primarily on working-class Americans, and we are now facing the possibility of mass evictions and a homelessness crisis.
American citizens deserve food and housing security. Bernie Sanders has proposed an additional stimulus package that would award each American citizen $2,000 a month as well as an added $1,000 a month per child through the remainder of the COVID-19 Pandemic. This would ensure that each American can safely pay their bills without resorting to costly loans that would plunge them into poverty.
Even the most successful local business cannot survive months of closure. It is vital that something is done to help the most vulnerable during this profoundly stressful time. Please sign this petition demanding that the senate pass additional stimulus funding and ensure financial stability for all Americans.
PETITION LETTER
Dear Senator McConnell,
Millions of Americans face financial insecurity due to the COVID-19 Pandemic. Threats of job loss, business closure, and homelessness are forcing vulnerable Americans to take out costly loans that will lead to financial ruin.
Many experts are predicting an unprecedented wave of evictions and mass homelessness as a result of this crisis. An increase in America's homeless population in the midst of a pandemic could prove disastrous. It is nearly impossible to quarantine or socially distance without a home, and we risk an exponential increase in the virus if this situation is not remedied.
Americans deserve food and housing security through this COVID-19 Pandemic. We need a nonpartisan stimulus bill that guarantees each American $2,000 a month with an added $1,000 a month per child throughout the remainder of the COVID-19 crisis. It is essential that the citizens of the United States be protected from homelessness, financial ruin, and possible infection. Please consider using your influence to pass an additional stimulus package.
Sincerely,
[Your Name Here]
Photo Credit: Garry Knight