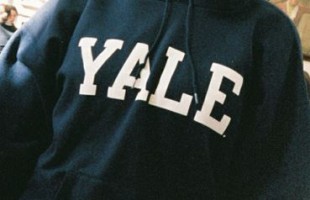 Target: Peter Salovey, President of Yale University
Goal: Rename Yale University as racist past of namesake is highlighted.
As the current social justice movement in the United States is causing a reexamination of how historical figures are honored, commenters on the internet have brought attention to the fact that Elihu Yale, the man after which Yale University is named, was a slave owner and a slave trader. Social activists from both sides of the political spectrum have called for the university to consider a rebranding. In the wake of "#CancelYale" surging across social media, Peter Salovey, president of Yale University, has said that the institution is not considering changing its name. His decision was supported by the Head of Davenport College at Yale University, John Witt, who said that Elihu Yale was "relatively unexceptional in his own time" in regards to slave trade.
Those that oppose the renaming of Yale University suggest that the conversations on the internet about the renaming were started as a criticism of "cancel culture," the modern tendency to take drastic action when any level of wrongdoing occurs regardless of the context in which the wrongdoing took place. Deen Freelon, an associate professor in the Hussman School of Media and Journalism at the University of North Carolina at Chapel Hill, said that both sides of the political spectrum use "cancel culture" and boycotting to have their opinions known, citing the boycotting of Costco by conservatives who don't want to wear masks during the coronavirus pandemic and Nike, who made Colin Kaepernick the face of media campaigns.
Those pushing for the renaming of the university have spoken out. Jesse Kelly tweeted about the issue, "How many black people were tortured and murdered in captivity because of Elihu Yale?" Kelly is a far right pundit, but Kelly's sentiments are mirrored by left-leaning individuals as well. Nathan Robinson, a Yale alumnus, took to Twitter to say, "If we believe in renaming military bases that were named in honor of Confederate generals, what principled argument is there for not renaming Yale University?…What principles do we use to evaluate what should and shouldn't be renamed? Is renaming a university so costly as to be unthinkable?"
Sign this petition to urge the renaming of Yale University in order to move away from a namesake that carries a racist past.
PETITION LETTER:
Dear President Salovey,
As policies, systems, and institutions make changes to be more responsive to racial equality, Yale University as a place of higher learning and a liberal-leaning institution must be open to questioning itself as well. It has recently been brought up on the internet that Yale's namesake, Elihu Yale, was both a slave owner and a slave trader. While these facts were not extraordinary in the time period during which Elihu Yale was alive, they still represent a past from which the United States is trying to distance itself and correct.
I urge you to rename the university in order to move away from a namesake that enslaved Black people.
Sincerely,
[Your Name Here]
Photo Credit: Vanesser III