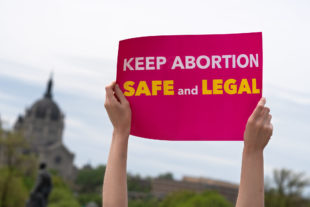 Target: Bill Lee, Governor of Tennessee
Goal: Stop illegal ban on abortion passed without public input or notice.
The Tennessee Senate has approved a ban on abortions past six weeks, threatening the health and wellbeing of millions of women in a blatantly unconstitutional move. At six weeks, most women don't know they're pregnant. The ban is in violation of federal law as established in the landmark Supreme Court case Roe v Wade, which prohibits bans of any length of time during a pregnancy.
The new bill requires clinics to promote the unproven claim that medication abortions may be reversible. It also forces women to view ultrasound images of the embryo and to listen to its heartbeat. This will drive up the cost and make it even more inaccessible to the young, lower-income women most likely to seek such an operation. No exceptions are made in any event, including rape or incest.
Not only is this ban a violation of the law, it is a violation of the rights of women most in need of the option for an abortion. Sign the petition below to demand that Governor Bill Lee refuse to sign this bill.
PETITION LETTER:
Dear Governor Lee,
The Tennessee Senate's ban on abortion is a cruel and cowardly act which they had to conduct under the cover of a pandemic in order to avoid public scrutiny. This ban is a violation of federal laws protecting women's reproductive health, and is sure to harm those women who are desperate and with no other alternative.
It is up to you to refuse to sign this bill. You have a duty to protect all of the citizens of your state. If you choose to ratify this heinous attack on the women of Tennessee, you will have failed that duty in the worst way possible.
Sincerely,
[Your Name Here]
Photo credit: Lorie Shaull