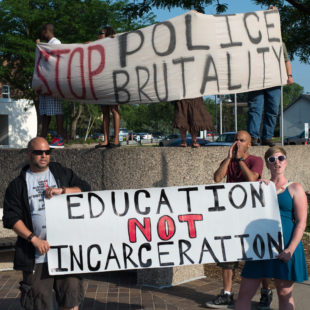 Target: William Barr, Attorney General of the United States
Goal: Stop corrupt behavior of police across the U.S.
Police brutality is at a disturbing all-time high in the United States recently. George Floyd, Tony McDade, and countless others have been outright murdered by police officers in lieu of simple restraints, or in lieu of being taken in for questioning should anyone be suspected of a crime.
This is beyond unacceptable. People are losing trust in the police, an organization meant to protect and serve the public. The police are meant to be a shield to society, and instead are acting as a weapon to silence those who dare to speak out against such cruelty. While some officers have been disciplined and even removed from their positions, such cases are few and far between. At least one department is in danger of being de-funded, punishing any officers and authorities who can still be trusted.
We cannot allow a force meant to protect and serve to fall to corruption. Sign this petition to call for a stop to the corrupt behavior of police across the country.
PETITION LETTER:
Dear Attorney General Barr,
Incidents of police brutality and corruption have reached horrifically huge numbers over the past few weeks alone. George Floyd is just one of many victims of a corrupt system that has gone from a shield to protect the public to a weapon used to punish anyone who dares lash out against such cruelty.
This is not okay. You must put a stop to the widespread degeneration of the police force across the United States immediately. People are losing trust in this organization. You cannot let this happen. Without a competent law organization the country will rot, and we need to be able to trust the police. Put an end to this corruption and brutality immediately.
Sincerely,
[Your Name Here]
Photo Credit: Fibonacci Blue