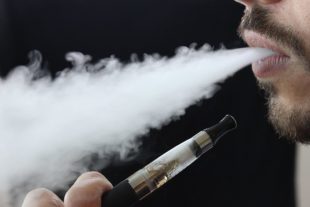 Target: K.C. Crosthwaite, CEO of Juul Labs, Inc.
Goal: Stop promotion of e-cigarettes in ads on children's network programming.
Electronic cigarette company Juul has recently been sued for advertising their product on children's networks Nickelodeon and Cartoon Network. According to the lawsuit's documents, they are deliberately trying to appeal to a younger crowd to draw in "fashionable, urban" customers with a "vibrant life." They have even sunk so low as to purchase advertising space on Nick Jr., a division of Nickelodeon marketed towards preschoolers.
This is disgusting, beyond unacceptable. The vaping problem among today's youth is dangerous enough without companies deliberately pandering to them in order to do more business. Children are encouraged to see vaping and e-cigarettes as a "safe" alternative to traditional cigarettes, but many studies have proven that this is the opposite of true. Children and teenagers who vape are four times more likely to start smoking, leading their health down a dark and dangerous path.
We cannot allow the vaping crisis in this country to grow worse due to Juul's flagrant negligence and greed. Sign this petition to force the company to stop their advertising on children's networks immediately.
PETITION LETTER:
Dear Mr. Crosthwaite,
Your company's recent purchase of advertising space on Nickelodeon and Cartoon Network is absolutely reprehensible and dangerous. Today's kids have been duped too many times into thinking that vaping and e-cigarettes are safer than traditional tobacco, even as study after study has proven that such claims are the opposite of the truth. Now, your company is outright encouraging even preschoolers to purchase your dangerous product.
You must remove your ads from these networks and their affiliated websites immediately. You are marketing dangerous, addictive substances to impressionable children based on a massive lie. Those who vape are four times more likely to start smoking, which is one of the hardest habits to break and among the leading causes of many cancers. Take down your ads immediately and stop trying to market to children.
Sincerely,
[Your Name Here]
Photo Credit: Lindsay Fox